What have Open Age Members been up to?
Open Age Members get Zooming!

Zoom Zoom Zoom!
Open Age Members have been learning How to Zoom and #StayConnected with family and friends as well as joining our Virtual Programme.
Here is what some of our members had to say...
"I wanted to thank you and Open Age for allowing us OAPs to move with the future gadget and grasp its usefulness. Thank the tutor Lena, for her calmness in the group room. For making everyone feel at ease to understand how groups chat room feels like. I just wanted to say Thanks" (Open Age Member, May 2020)
"I've just sent a text message to my daughter in-law to let her know I've just done a live Pilates session on Zoom. My sons are forever telling me I don't know what I'm doing on the computer. But I did it!" (Open Age Member, April 2020)
"I enjoyed it immensely, became engrossed, forgot the woes of the world, and came out energised, the first time in months. Cannot thank you all enough" (Open Age Member, April 2020)
You can join us too. Sign-up now!
Watch one of our Open Age Philosophy Group discuss "What is Self?"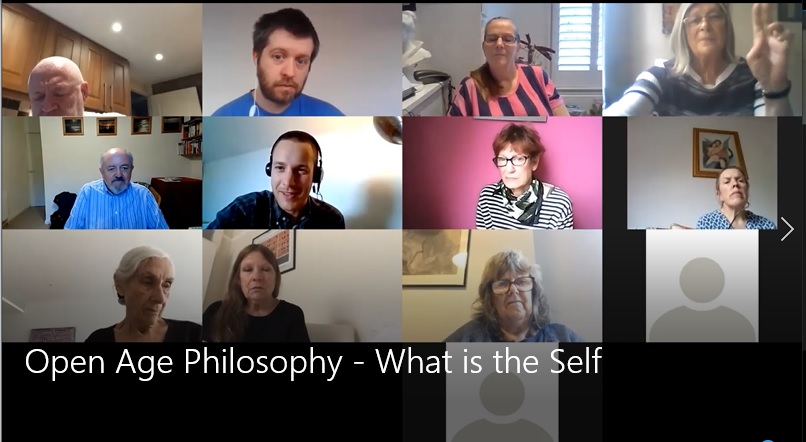 Open Age and COVID by Modgala Louise Duguid
No-one was prepared for this COVID situation and even though I have some understanding of pandemics from my past experience, I was shocked by the rapid spread and the need for so much isolation. Like many people I am at greater risk because of my serious asthma and have had to remain in my little home. Thank goodness for the contact with my family and friends especially open age friends. 
I missed the classes very much when they had to cease and as an avid walker felt my physical health at risk. And then I get a call from Geoff asking if I would be interested in online classes. Yes please!
And what wonderful classes have been offered. And a good variety to suit all tastes and inclinations. For me it was the physical classes I needed - Latin dance which I never thought I could attempt, SOCA classes that took me back to my love of carribean music, pilates which is helping my arthritic back and singing for joy to lift my spirits. I was amazed that all this was possible via Zoom. Thank goodness for the technology I fear and have been pushed to make use of.
I feel much gratitude to the open age organisers and very skilled teachers and  am feeling fitter and happier despite my fears.
Join in here!
Newsflash
Working in Partnership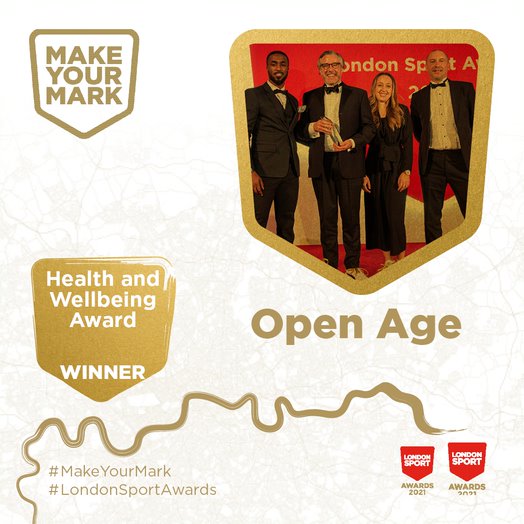 Open Age Charity Wins Major Sport Award for Innovative Physical Activities During Covid-19
Donate with peace of mind
,

Online payments to Open Age are processed by CAF - Charities Aid Foundation - which is a charity itself that supports other charities with banking, fundraising and lots more. It is safe to make a donation to Open Age using our donate buttons, powered by CAF.
,
For further information, please visit our make a donation page. Alternatively, please feel free to contact mail@openage.org.uk with any questions.
Thank you.