Volunteer with Be Active!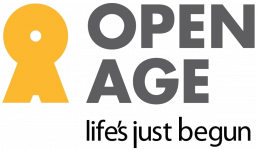 Be Active supports older people to become more independent in their community. Volunteers work 1-2-1 for up to 9 weeks with people 60+ who have been prescribed physiotherapy to help rebuild their confidence and mobility.
Learn more here
Silver Sunday 2nd October 2022
Open Age has been asked to coordinate all activities happening in K&C in celebration of Silver Sunday: The National Day for Older people. Programme is to be announced, in the meantime click below to find out what is happening near you for Silver Sunday
See here for more info
SouthWestFest is back!
Our friends at SouthWestFest are back for 2022! We are delighted to be supporting this year's festival theme, 'A Breath of Fresh Air'!
Booking and event details here