Volunteer with Be Active!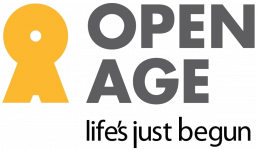 Be Active supports older people to become more independent in their community. Volunteers work 1-2-1 for up to 9 weeks with people 60+ who have been prescribed physiotherapy to help rebuild their confidence and mobility.
Learn more here
Silver Sunday | 3rd October 2021
There will be exciting events happening to mark the day. All events are advertised on https://silversunday.org.uk/ along with booking details.
Click here for information
'Made in Lockdown' Cookbook
During lockdown, our Outreach and Link-Up team and Open Age Members made a record of recipes that they shared during phone groups whilst we could not be together. If you would like to see our recipes and get cooking yourself you can purchase a copy on Amazon
Get your copy here