Volunteer with Be Active!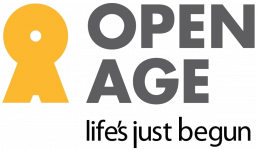 Be Active supports older people to become more independent in their community. Volunteers work 1-2-1 for up to 9 weeks with people 60+ who have been prescribed physiotherapy to help rebuild their confidence and mobility.
Learn more here
Self Care Week
Self-Care Week is the annual national event that raises awareness of what we can all do to improve our physical health and mental wellbeing. This year, the theme is Practise Self Care for Life.
Click here for information
'Made in Lockdown' Cookbook
During lockdown, our Outreach and Link-Up team and Open Age Members made a record of recipes that they shared during phone groups whilst we could not be together. If you would like to see our recipes and get cooking yourself you can purchase a copy on Amazon
Get your copy here