News & Member Blog

We are committed to helping older Londoners live healthier, happier and more fulfilling lives!
Do you have a story to share?
What have you been up to during the Corona Crisis?
Would you like to remember an Open Age Member?
What would you like us to share with you?
Do you have any ideas for fundraising for Open Age?
Share your stories. Talk with us. We'd love to hear from you!
Read about What Open Age Members have been up to? We have a selection on the left already!
Email: mail@openage.org.uk
Newsflash
Working in Partnership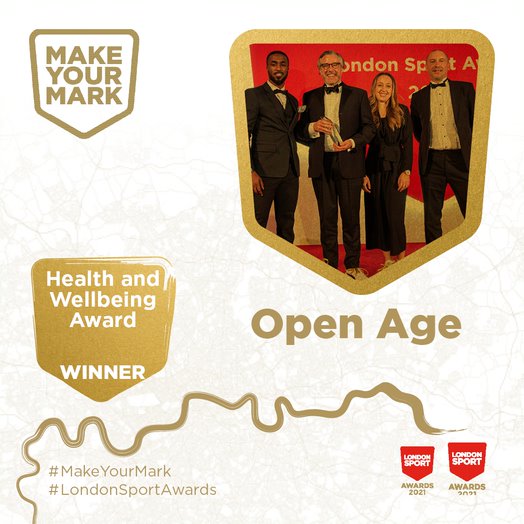 Open Age Charity Wins Major Sport Award for Innovative Physical Activities During Covid-19
Donate with peace of mind
,

Online payments to Open Age are processed by CAF - Charities Aid Foundation - which is a charity itself that supports other charities with banking, fundraising and lots more. It is safe to make a donation to Open Age using our donate buttons, powered by CAF.
,
For further information, please visit our make a donation page. Alternatively, please feel free to contact mail@openage.org.uk with any questions.
Thank you.