How to Age Joyfully
So much going on with Maggy ...
In conversation with author Maggy Pigott by Bell House Events Wednesday 8th July @ 7pm
Join author Maggy Pigott as she discusses her book How to Age Joyfully: Eight Steps to a Happier, Fuller Life. The book, with a foreword by Dame Judi Dench, has been described as 'a manifesto for living better longer', and Maggy will offer tips and advice to help you get the most out of life, even in the midst of a pandemic.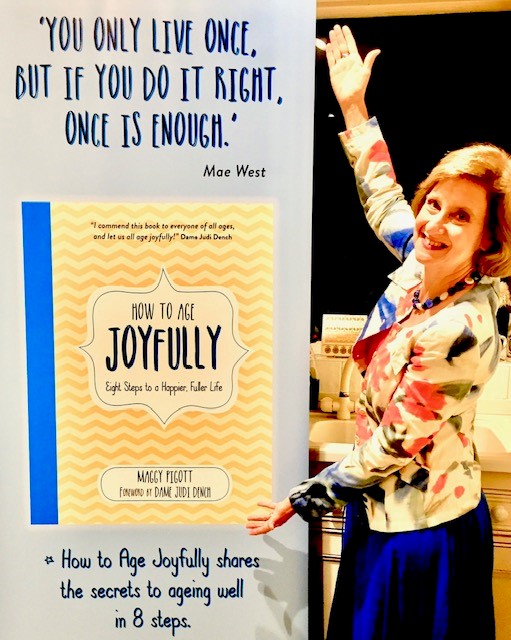 In conversation with author and Open Age Trustee, Maggy Pigott - Click here for FREE Tickets!
The event by Bell House will discuss a number of steps, and offer some practical tips and uplifting quotes, to help us make the most of our lives, whatever our age - and even in the midst of a pandemic.
Maggy Pigott will share how her sixties have become her happiest and most surprising decade (so far), including getting her first book, "How to Age Joyfully: Eight Steps to a Happier, Fuller Life", published at 68! The book, with a Foreword by Dame Judi Dench, has received positive reviews and endorsements, including from experts in the health and ageing world. Sir Muir Gray (Professor and Consultant in Public Health, first Chief Knowledge Officer for the NHS, author and more) has called it 'an outstanding book…a manifesto for living better longer'
In these challenging times, it is extremely important to look after ourselves and others. Fortunately, research and evidence has shown there are actions we can take, and behaviours we can adopt, to help improve our physical and mental health and social wellbeing.
As Mae West said: 'You only live once but if you do it right, once is enough'.
Maggy will be interviewed by Nigel Osner about her book and this will be followed by a Q&A session.
Find out HERE how to get your own copy. 50% of Royalties go to support Open Age
And there's more...
Too Young to stay in, too old to go out! by Nigel Osner (www.nigelosner.com)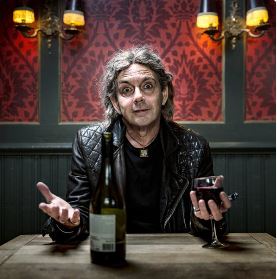 Listen to our very own Trustee Maggy Pigott on Episode 4 of Nige'ls Podcast HERE
"SAY NO TO AGE DISCRIMINATION AND YES TO A LONG AND HAPPY LIFE …"
If you believe what "they" tell us, you'd believe in ages and stages and as you enter the golden years, your life is all but over.
In this new podcast, we aim to dispel the myths and the apparent prerequisites of "old age" and set out to prove that age is not a number but a state of mind.
We walk you gently through the joy and despair of coming to terms with the golden years whilst upgrading ourselves to the platinum years and ignoring the societal template of old age."
Newsflash
Working in Partnership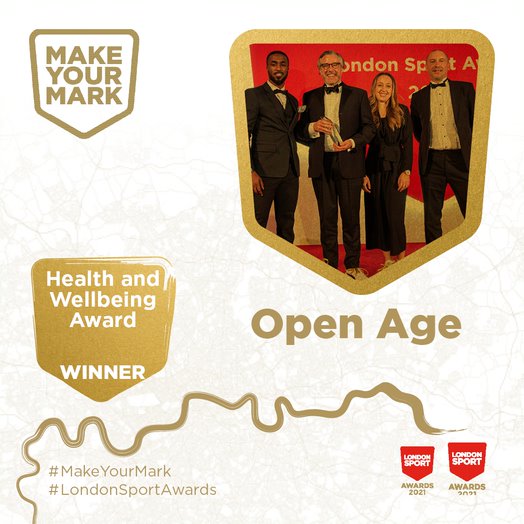 Open Age Charity Wins Major Sport Award for Innovative Physical Activities During Covid-19
Donate with peace of mind
,

Online payments to Open Age are processed by CAF - Charities Aid Foundation - which is a charity itself that supports other charities with banking, fundraising and lots more. It is safe to make a donation to Open Age using our donate buttons, powered by CAF.
,
For further information, please visit our make a donation page. Alternatively, please feel free to contact mail@openage.org.uk with any questions.
Thank you.