Earls Court Community Fund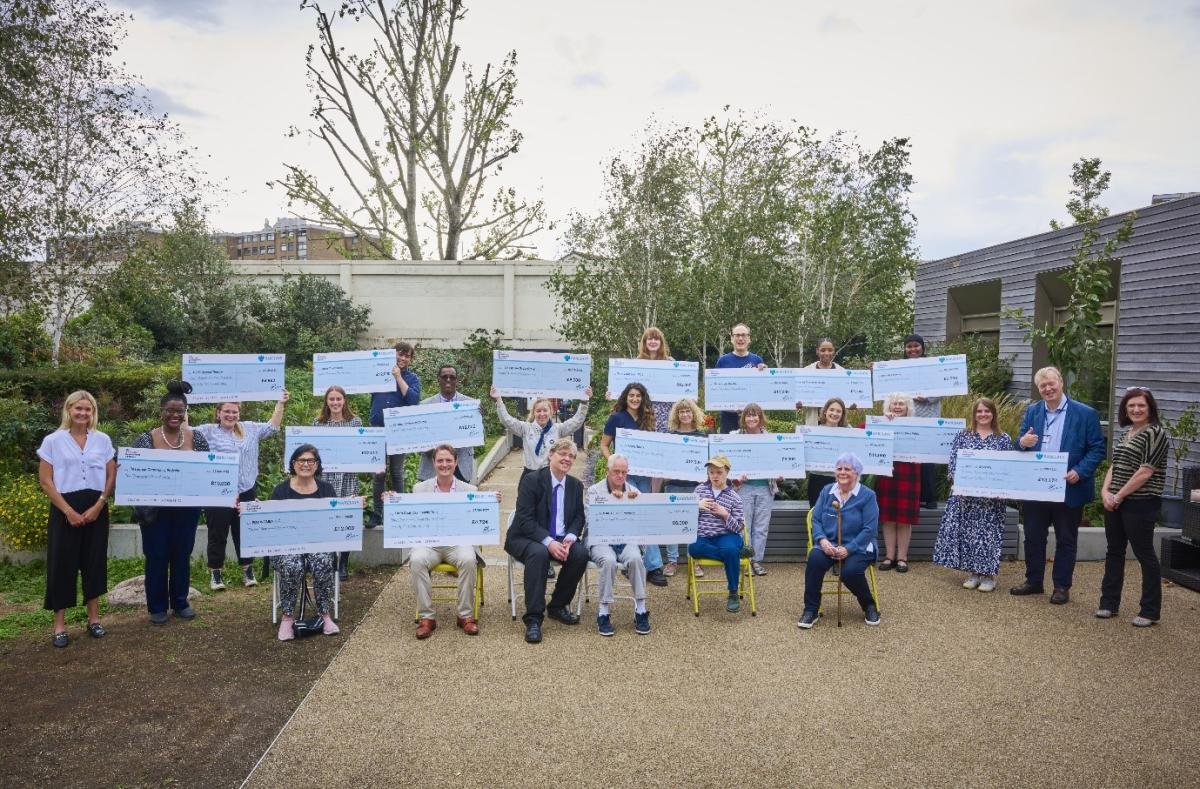 Open Age is extremely pleased to be in receipt of a second year of funding from local group the Earls Court Community Fund. Physical Activity Coordinator, Lauren, and Trusts and Grants Fundraiser Phoebe attended a cheque presentation ceremony hosted by The ECDC in September.
Since acquiring the Earls Court site in 2019, The Earls Court Development Company has committed to making a positive contribution to the local community. ECDC is supporting Open Age, along with 18 other organisations, to deliver community activities which enable local residents to engage with their neighbours, build community connections, and improve their health and wellbeing. This second year of funding from the Fund will enable local groups to offer longer-term support for our community.
Thank you once again to The Earls Court Development Company for this fantastic opportunity. We are so excited to continue working with the Community Fund to offer even more joyful, life-changing activities for older people living in Kensington & Chelsea – including an enticing new Nordic Walking Group! Watch this space in 2023…
Newsflash
Working in Partnership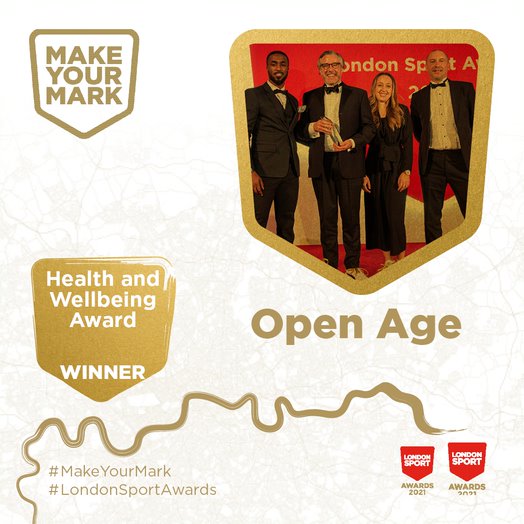 Open Age Charity Wins Major Sport Award for Innovative Physical Activities During Covid-19
Donate with peace of mind
,

Online payments to Open Age are processed by CAF - Charities Aid Foundation - which is a charity itself that supports other charities with banking, fundraising and lots more. It is safe to make a donation to Open Age using our donate buttons, powered by CAF.
,
For further information, please visit our make a donation page. Alternatively, please feel free to contact mail@openage.org.uk with any questions.
Thank you.