Cook Book - Have a look!

Phone Group Lockdown Cookbook
In March 2020 the Covid-19 restrictions meant that many of our members found themselves isolated in their homes for weeks.
During that time, the outreach and link-up team started running phone groups for our members who would normally have been meeting in person, and many of the conversations we had together involved food and cooking and the role that has played in our lives. We put this book together as a record of how our Open Age community came together to support each other through this remarkable and difficult time.
If you would like to see our recipes and get cooking yourself you can purchase a copy on Amazon HERE.
---
Newsflash
Working in Partnership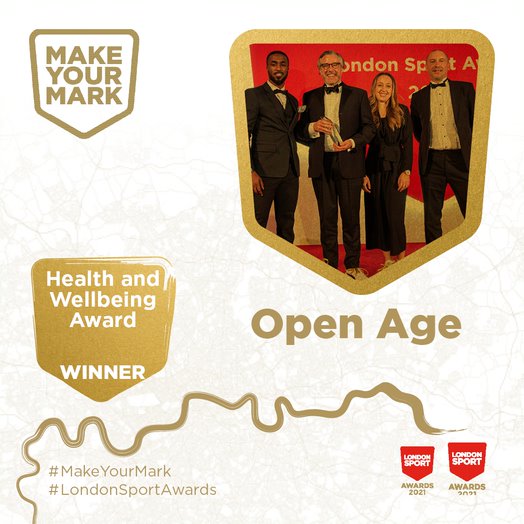 Open Age Charity Wins Major Sport Award for Innovative Physical Activities During Covid-19
Donate with peace of mind
,

Online payments to Open Age are processed by CAF - Charities Aid Foundation - which is a charity itself that supports other charities with banking, fundraising and lots more. It is safe to make a donation to Open Age using our donate buttons, powered by CAF.
,
For further information, please visit our make a donation page. Alternatively, please feel free to contact mail@openage.org.uk with any questions.
Thank you.