SouthWestFest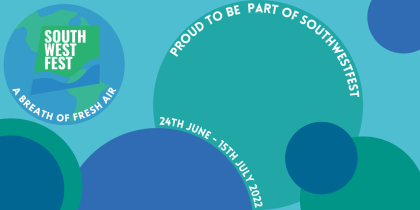 SouthWestFest is south Westminster's largest cultural community festival. This
year we're returning to our large Physical Events, as well as collaborating with
partners who are running online events. We hope this hybrid model will reach as
many people in the community as possible.
We have a full 3-week programme of over 60 free and low-cost events. These
feature a mix of special commissions and an open-access programme for all
ages. Alongside this, we will be running our annual festival day on Saturday the
25th of June which will feature a variety of stalls and activities.
The theme for this year's festival is 'A Breath of Fresh Air'. SouthWestFest 2022
aims to be a collective reset and refresh after what we hope is the worst of the
Covid-19 pandemic. It will provide much missed and needed opportunities for
the community to come together safely.
We hope everyone will enjoy the meaningful events and spaces that have been denied to us in recent times.
Sustainability is also at the heart of this year's festival. We want to consider our
position in tackling the climate emergency. We will support our community to
engage with the urgency and importance of the emergency.
We have created an events programme that features exciting, practical, and
engaging workshops to raise awareness of key climate and ecological issues and
will offer some practical solutions to the community.
Most importantly, the festival will offer an eclectic, engaging and exciting
programme of events. As always, we will celebrate the talent, organisations, and
community of south Westminster.
Find out more about our event, how to sign up, and the Festival
here: https://southwestfest.org.uk/whats-on/ 
Newsflash
Working in Partnership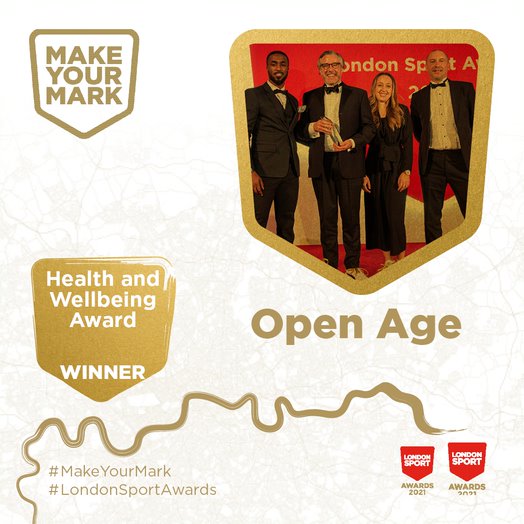 Open Age Charity Wins Major Sport Award for Innovative Physical Activities During Covid-19
Donate with peace of mind
,

Online payments to Open Age are processed by CAF - Charities Aid Foundation - which is a charity itself that supports other charities with banking, fundraising and lots more. It is safe to make a donation to Open Age using our donate buttons, powered by CAF.
,
For further information, please visit our make a donation page. Alternatively, please feel free to contact mail@openage.org.uk with any questions.
Thank you.