Mayor of London Awards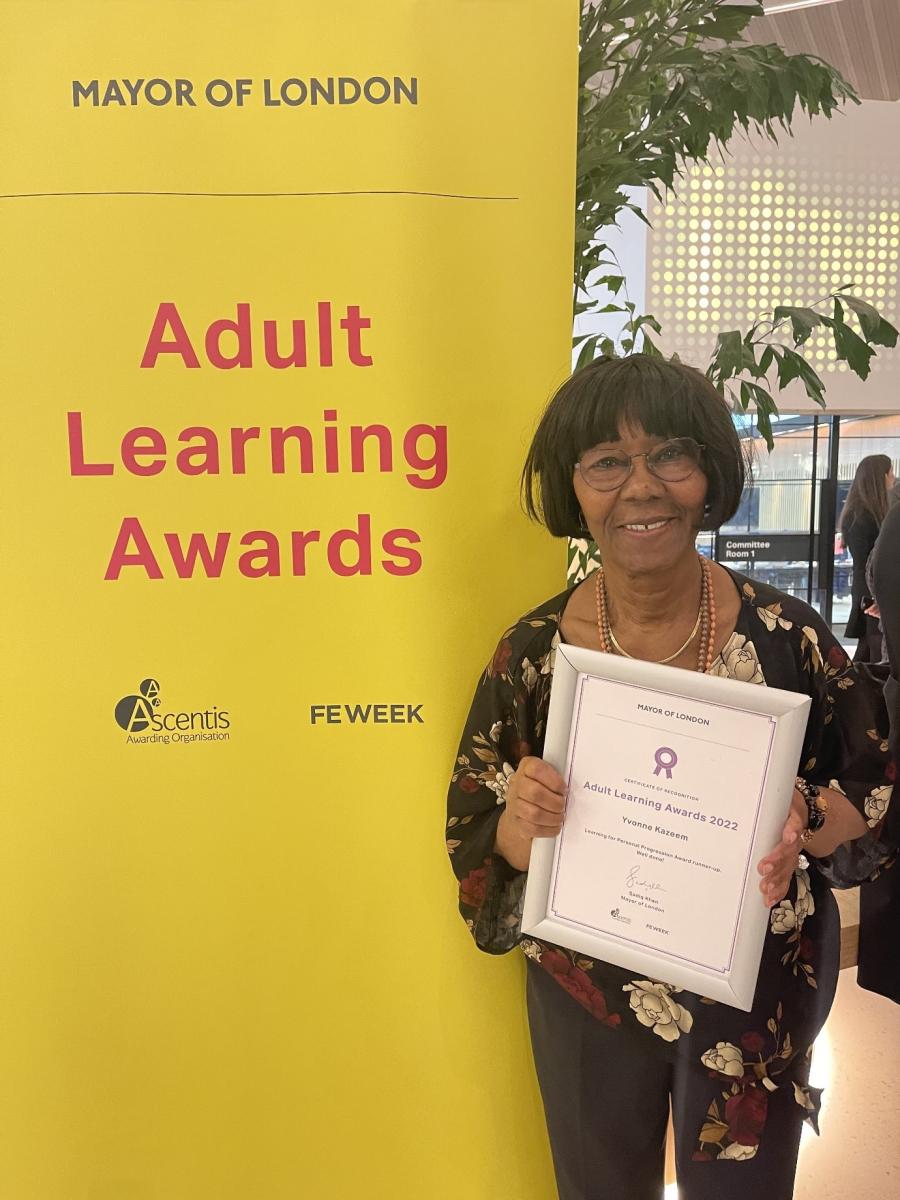 Open Age is delighted to be recognised in the Mayor of London's first Adult Learning Awards for Learning for Personal Progression. Over 200 nominations were made for the awards across nine categories, celebrating the achievements of Londoners, employers and training organisations.
We're so proud to be supporting adult learning in London, which is key to building a better city for everyone.
The annual Adult Learning Awards are part of the Mayor's commitment to raise awareness of adult learning and help Londoners gain the skills they need for life and work.
More information can be found at www.london.gov.uk/what-we-do/jobs-and-skills/jobs-and-skills-londoners/m...
One of our members, Yvonne Kazeem, received a Highly Commended mention for the Learning for Personal Progression award at the Mayor of London's Adult Learning Awards on 5 October.
Since moving to the UK in the 1960's from the Caribbean, Yvonne worked as a nurse for over 40 years. Upon retiring, she assumed that she would now have the time to do things for herself but instead stepped in as a carer for her grandchildren. Plans that she had made to visit family and friends had to be put on hold in order to care for her family.
As a local resident in West London, Yvonne felt the impact of first the Grenfell Fire and then the Covid-19 pandemic. Whereas before she had been able to rely on a 'face-to-face, pen and pencil' approach, the services and support network she counted on were now inaccessible without competency online. She discovered Open Age and enrolled on a number of courses relating to digital skill development. Starting out as a beginner – without even a device of her own - she developed the confidence to progress to more advanced courses and continues with group classes and one-to-one support. Living on her own Yvonne has relied on her own determination and proactive attitude to find Open Age, book activities and carve out a pathway of development for herself.
We would like to congratulate Yvonne on her great achievement!
Newsflash
Working in Partnership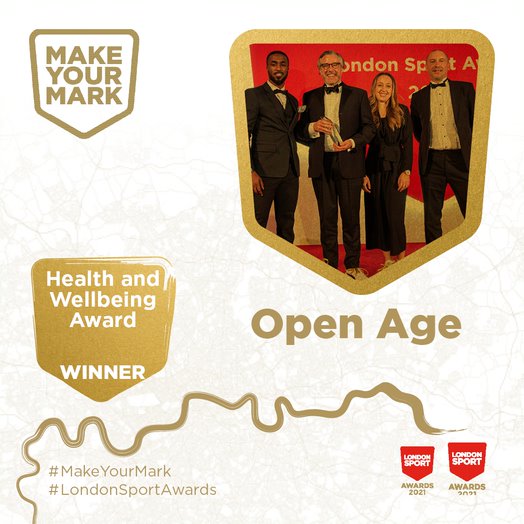 Open Age Charity Wins Major Sport Award for Innovative Physical Activities During Covid-19
Donate with peace of mind
,

Online payments to Open Age are processed by CAF - Charities Aid Foundation - which is a charity itself that supports other charities with banking, fundraising and lots more. It is safe to make a donation to Open Age using our donate buttons, powered by CAF.
,
For further information, please visit our make a donation page. Alternatively, please feel free to contact mail@openage.org.uk with any questions.
Thank you.