Look Who's Done It! The Open Age Mile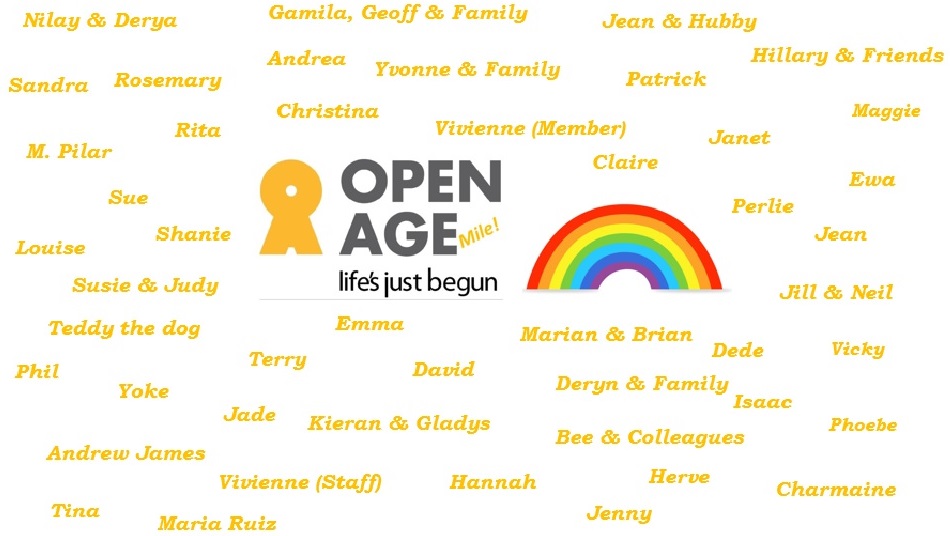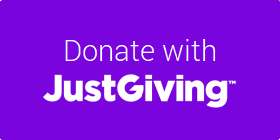 Christina did it!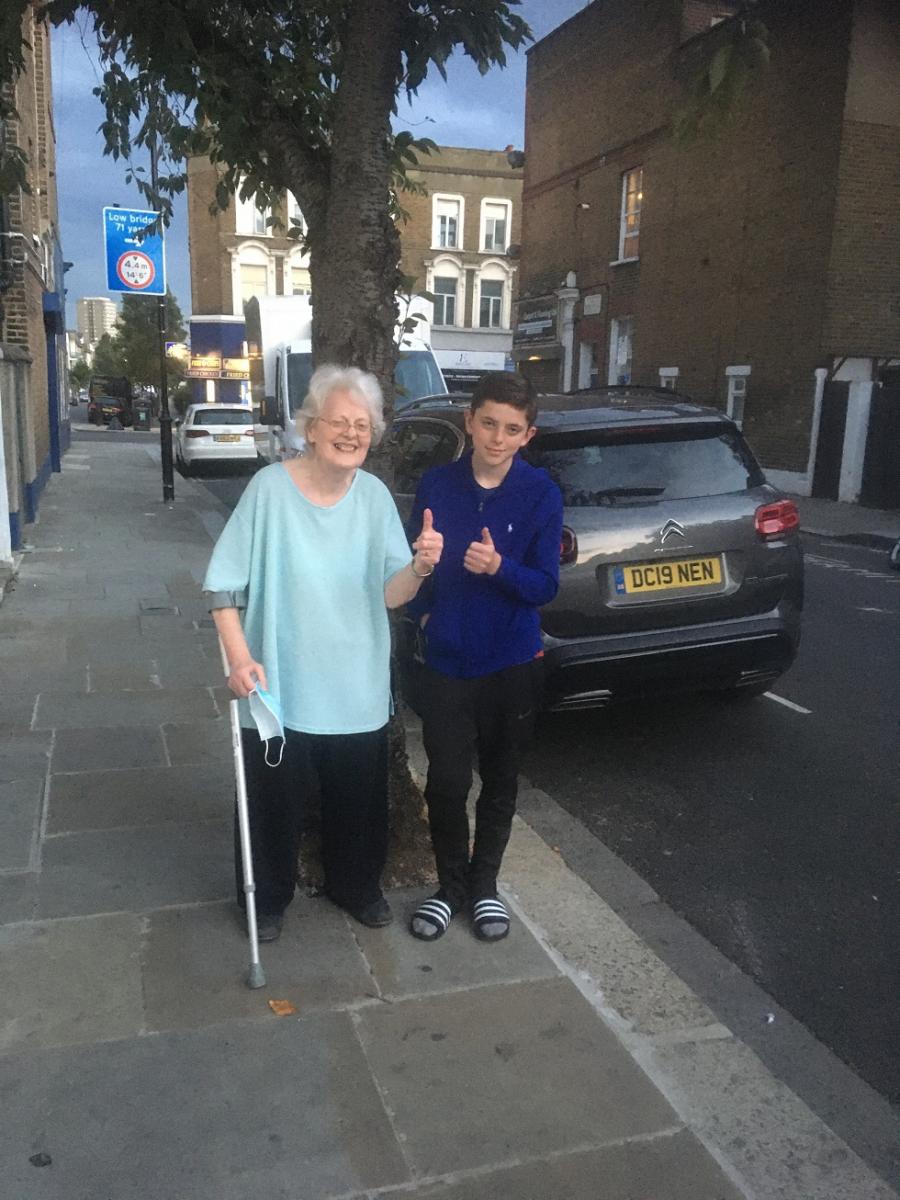 Christina did it everyone! The Open Age Mile veteran. Three weeks to the date of her heart procedure and two weeks after her isolation, Christina and her grandson set out for the Open Age Mile in the cooler evening weather. She was so thrilled with her accomplishment, she called Open Age to say "I did it!" Christina, who credits Open Age for saving her life attends Friday's Healthy Lungs (Phone Group) to aid her recovery. (More info here if you/someone you know could benefit (https://www.openage.org.uk/healthy-lungs). Read more about this remarkable Open Age Member and Start Volunteer here
Dear Christina, Thank you! Words cannot express how grateful we are to have you with us at Open Age and that you are staying as healthy as you can. To have walked for Open Age three weeks after your procedure, is remarkable and a sign of true dedication! Thank you!!!
Yoke did it!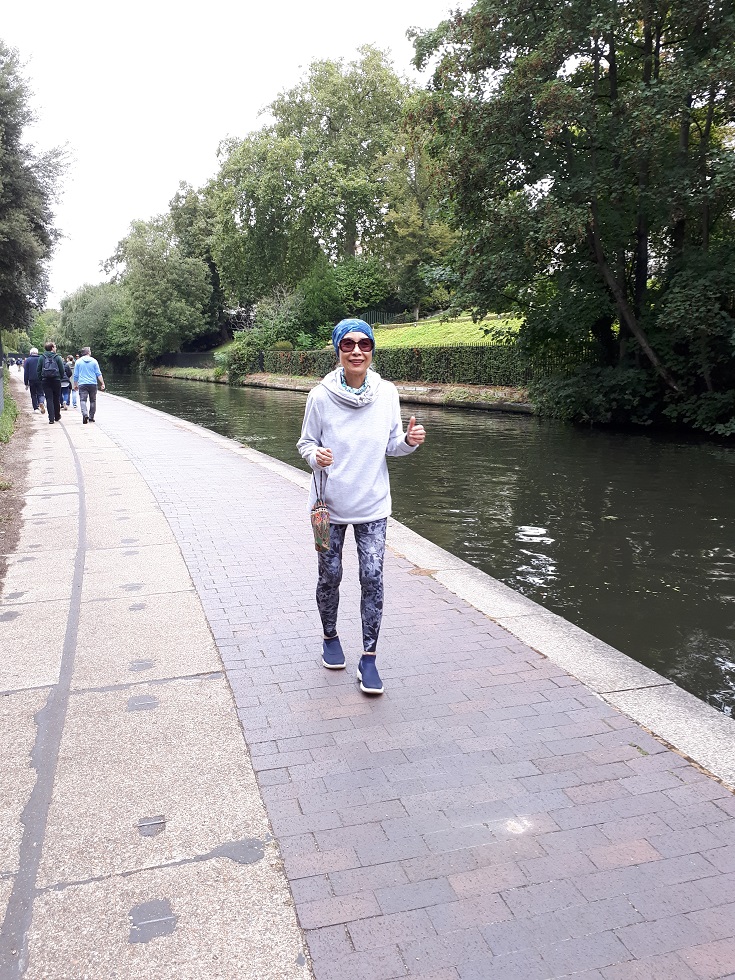 Yoke did a round trip walk along the Regents Canal, starting in Paddington basin up to Camden Lock on Sunday. It was a lovely day and she took the opportunity to reflect on all the wonderful activities Open Age has put together. "Thank you and I'm sponsoring myself for this walk".
Dear Yoke, Thank YOU. You are a dedicated Open Age Zoomer and it has been a pleasure spotting you on the screen. We appreciate your dedication and I know they Team love having you onboard with Open Age! Thank you!!!
Gladys & Kieran (her grandson) did it!
This is a video of Gladys and her grandson Kieran taking on a challenge for the Open Age Mile 2020. Gladys is a FAN of Open Age. She enjoys Open Age's Soca, Singing for Joy and French classes with Open Age. The classes, in her words "have given me a lot during this lockdown period I felt it was only right to give back, Thank you to everyone at OpenAge you are doing fantastic work"!
Dear Gladys & Kieran, Thank you so much for supporting Open Age! You are both amazing and made us all smile
Gamila & Geoff with their daughter and grandchildren did it!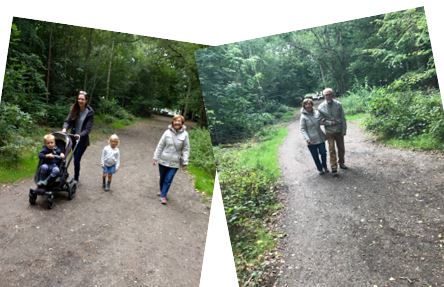 On the 26th of August, Gamila, Geoff, her daughter and grandchildren walked three miles in Ruislip Woods and around the Ruislip Lido for Open Age! They made their family walk through the woods count for Open Age! She wrote, "though the weather was overcast and a little cool, it was not wet and the walk was very enjoyable. We are blessed to have this area near our home, and we very often go there for a walk, let the children play in the kids' area and sometimes have a picnic. The Lido also boasts a little railway operating in summer which is very popular with the children".
Dear Gamila, Geoff & Family, what adorable photos. We thank you for dedicating one of your delightful adventures through the woods to Open Age!
Susie & Judy did it! with Teddy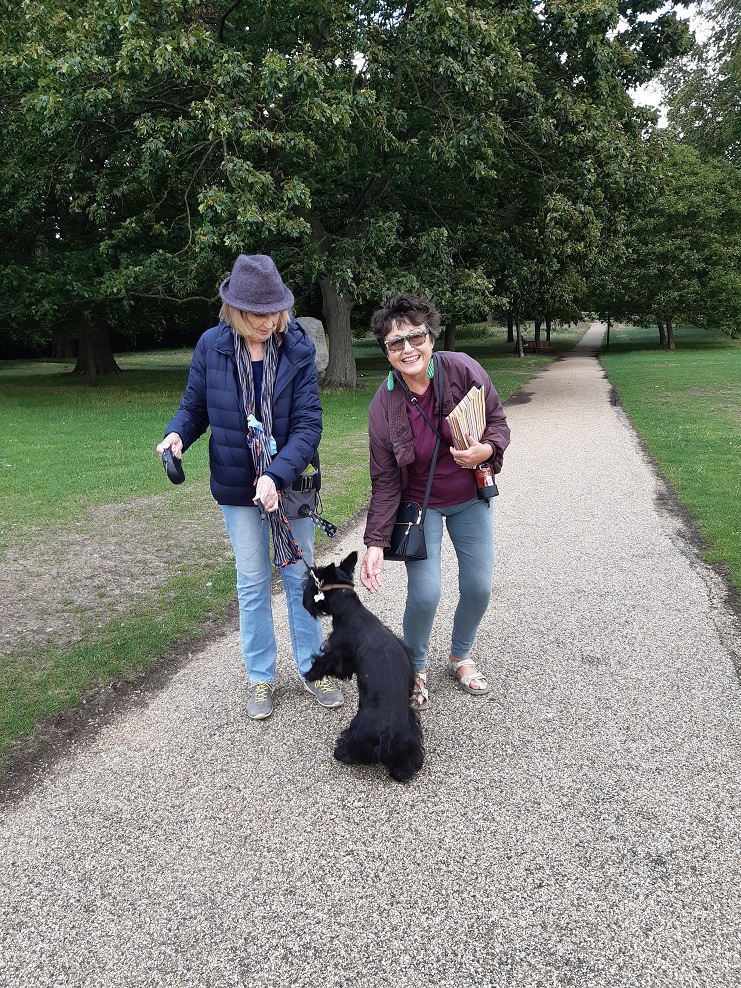 Here is a picture of Judy Cooper and Susie Barr, taking our 1 mile walk for Open Age, in Hyde Park near the lake. It's a bit wobbly as 'Teddy' the star of the photo, decided he was going to go swimming in the Serpentine with the ducks, never having swum before. It was a struggle holding him back. Lucky both ladies are flexible and agile from Open Age Yoga!
Dear Susie & Judy... Teddy too! Thank you so much for dedicating your thrilling walk to Open Age this summer. Keep up the yoga and see you in September on Zoom!
Rita did it!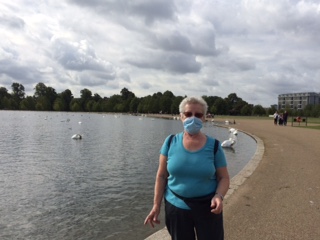 Rita settled on a route around Kensington Gardens and what a glorious walk it was. Yes it was another walk around the gardens she loves, but there was something different and extra special about this walk. Knowing it was for her much valued Open Age.
Dear Rita, you are just a joy to know! You are a ray of sunshine for US at Open Age. Your spirit and positive nature. Thank you and your family for your support of Open Age!!!
Jill & Neil did it!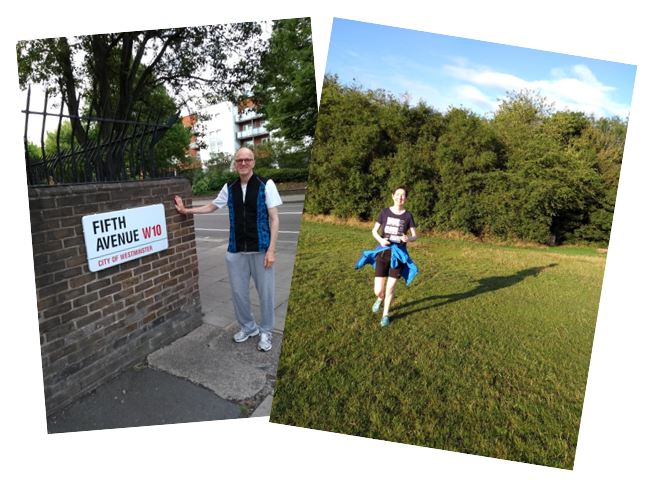 Jill wrote, "hello team, we had a lovely run round Wormwood Scrubs to launch Open Age mile. We have only discovered its delights since Lockdown, while exploring every nook and cranny of our area. Good luck with this great initiative".
Dear Jill & Neil, Open Age thanks you for your sporting spirit! Thanks for Zooming, thanks for the Lockdown Poetry, thanks for supporting Open Age!!!
Yvonne did it!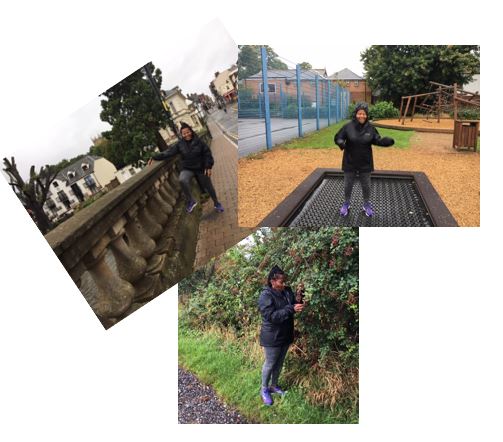 Yvonne completed not 1 mile but 3.73miles in 01:10:43 for Open Age along the River Avon in wind and rain. Along the way Yvonne jumped on a trampoline in a local park and stopped to pick some berries.
Dear Yvonne, You are a delight to see on Zoom! Your spirit, your energy and laughter. Thank you for supporting Open Age!!!
Maria did it with her friends
Maria wrote, "hello, it was very windy, but we managed to do the walk around the lake in St. James Park. My friends, And members of Openage, Perlie Richardson and Maggie Prosser did it with me. It was fun!"
Dear, Maria, Maggie & Perlie. The trio that walked for Open Age! We are stronger together and Open Age is stronger for having you. We appreciate you. Thank you ladies!!!
Herve did it!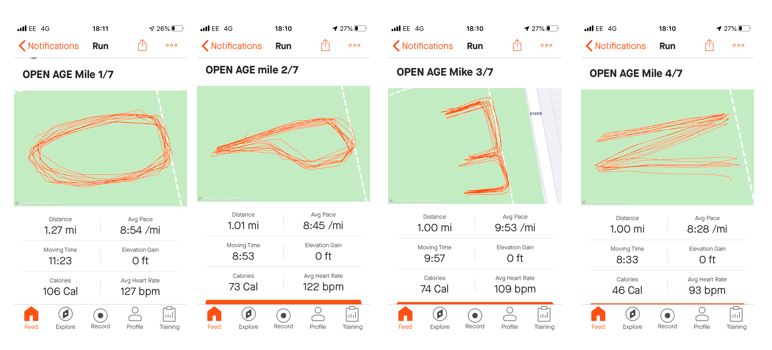 Herve, Open Age Staff, ran daily miles to form Open Age!
Newsflash
Working in Partnership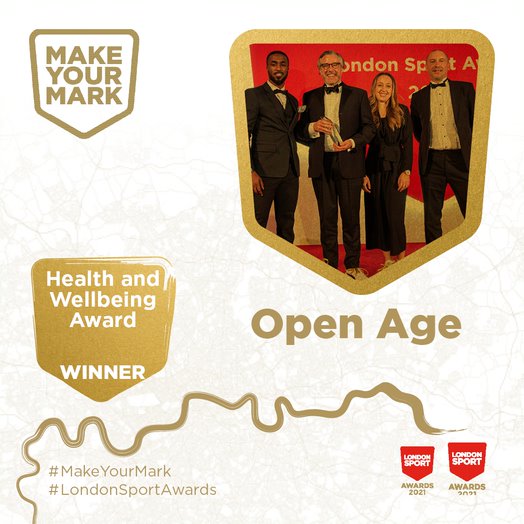 Open Age Charity Wins Major Sport Award for Innovative Physical Activities During Covid-19
Donate with peace of mind
,

Online payments to Open Age are processed by CAF - Charities Aid Foundation - which is a charity itself that supports other charities with banking, fundraising and lots more. It is safe to make a donation to Open Age using our donate buttons, powered by CAF.
,
For further information, please visit our make a donation page. Alternatively, please feel free to contact mail@openage.org.uk with any questions.
Thank you.