Second Half Centre
The Second Half Centre is a new and lively centre in North Kensington for people aged 50+. Based in St. Charles Centre for Health and Wellbeing, The Second Half Centre provides over 60 hours of activity a week.  Activities range from physical exercise classes such as bokwa and stretch & tone, to creative arts, including mosaics and painting, languages, computer courses and much more!
The centre offers an opportunity for older people to develop new skills, meet new people and keep active. For further information call the centre on 0208 962 5500.
The address is:
Second Half Centre 
St Charles Centre for Health & Wellbeing
Exmoor Street
London
W10 6DZ
Singing for All 
The Singing for All group performed at Notting Hill Christmas Festival.  A video of their performance is here.
Under the Sea
As part of this year's London Creativity and Wellbeing Week the Second Half Centre held a series of workshops, performances and exhibited members work, all around the theme of 'Under the Sea'.  Bus Pass to Broadway performed a medley of saucy seaside songs including 'oh I do like to be beside the seaside' and the French class sang about 'la mer'.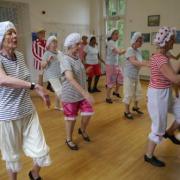 Newsflash
Leaving a Gift in Your Will
Open Age is raising awareness of leaving a gift to charity in your will. Legacies are an important way to support Open Age, as they help us to plan so that we can be there in the future for older people who need us. As well as providing for your family, friends and other loved ones in your will, please do consider the possibility of leaving a gift to Open Age.
,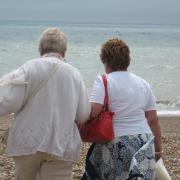 ,
For further information, please download a brochure here or contact Open Age on 020 8962 4141, or email mail@openage.org.uk.
,
New Reed Centre!
We are delighted to be working in partnership with Octavia to deliver activities for older people at The Reed, a vibrant new community hub. For more information click here.