Partners & Supporters
As a charity, Open Age relies on a range of support to keep running the activities, classes and social groups that our members truly love. The community and work we do here would not be what it is today without the help of our fantastic funders.
Open Age Awarded the ActiveWestminster Mark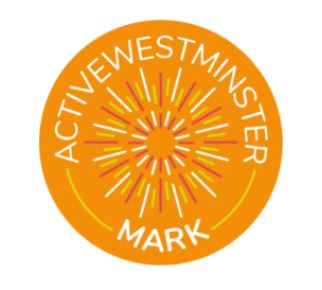 The ActiveWestminster Mark is a two-year accreditation which shows Westminster residents and Schools that clubs, providers or organisations that have been awarded the mark provide quality physical activity, leisure and/or sport activities and meet a range of quality standards set by the Council's Physical Activity, Leisure & Sport (PALS) service.
Those who have been awarded the mark have proven to provide a quality sports and leisure service by meeting a range of quality standards set by the ActiveWestminster partnership, including health and safety, coaching qualifications and insurance.
Well done to everyone at Open Age!
Proud to be working with Experian and Three Hands on Experian's Social Innovation Agenda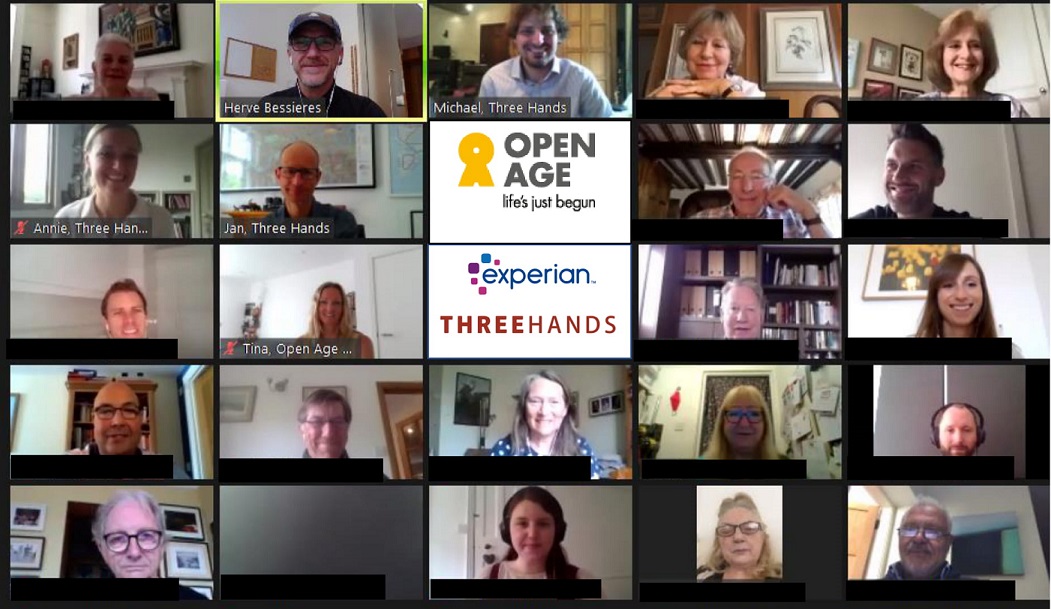 Experian supported by Three Hands invited Open Age to participate in very specific workshops focused on older people. The purpose of the workshops? For Experian to learn about the opportunities and challenges faced by Open Age members when it comes to finance. Experian is seeking to learn from the personal experiences of our members as an input into their agenda for innovation in finance for older people.
The Experian workshops involve a series of discussions and activities facilitated by our friends at Three Hands .
Open Age Volunteers and Trustees are participating in discussions like; "What do we mean by Financial Lives?" And debates on the motion - "This House believes our longer lives are a financial opportunity not a financial burden!"
Pretty sure anyone reading this knows which side of the house Open Age falls on....
If you would like to participate in such research working groups in the future, drop us a line and we'll add you to our list of eager supporters for an even better society for older people!
The K+C Foundation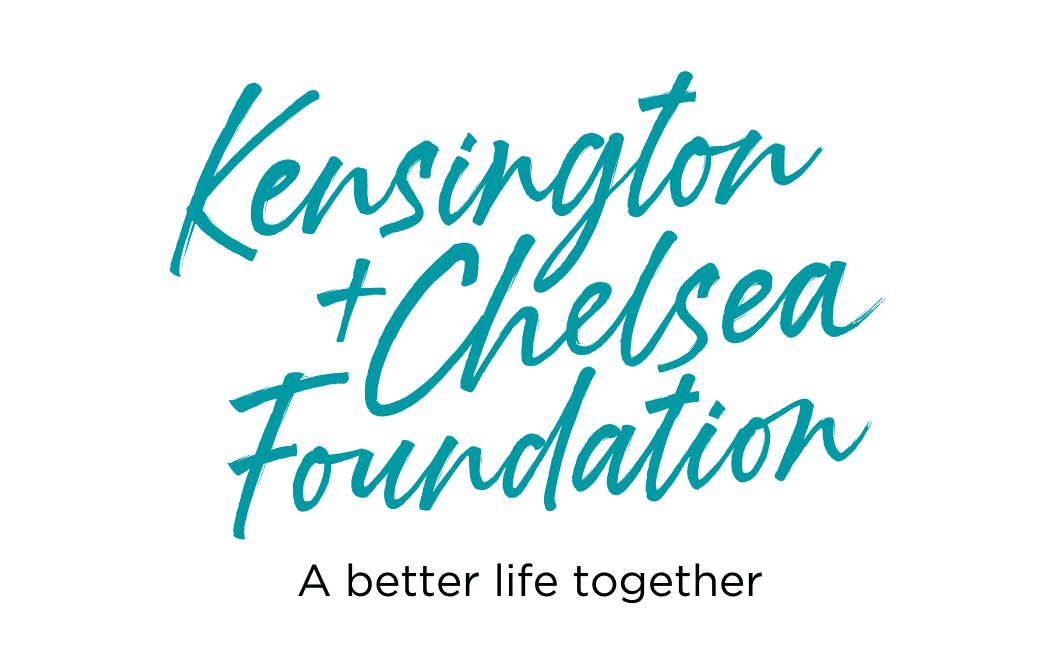 Since 2008, the Kensington + Chelsea Foundation has been supporting a range of incredible projects which create real impact in the lives of some of the boroughs most disadvantaged residents.
We are really pleased the Foundation is continuing to support our Men's Space project – enabling us to reach new communities within Kensington with this important outreach service.
Many thanks to the K+C Foundation for your continued support in helping us to enrich the lives of Kensington & Chelsea's older male residents.
Westminster City Council's Community Contribution Fund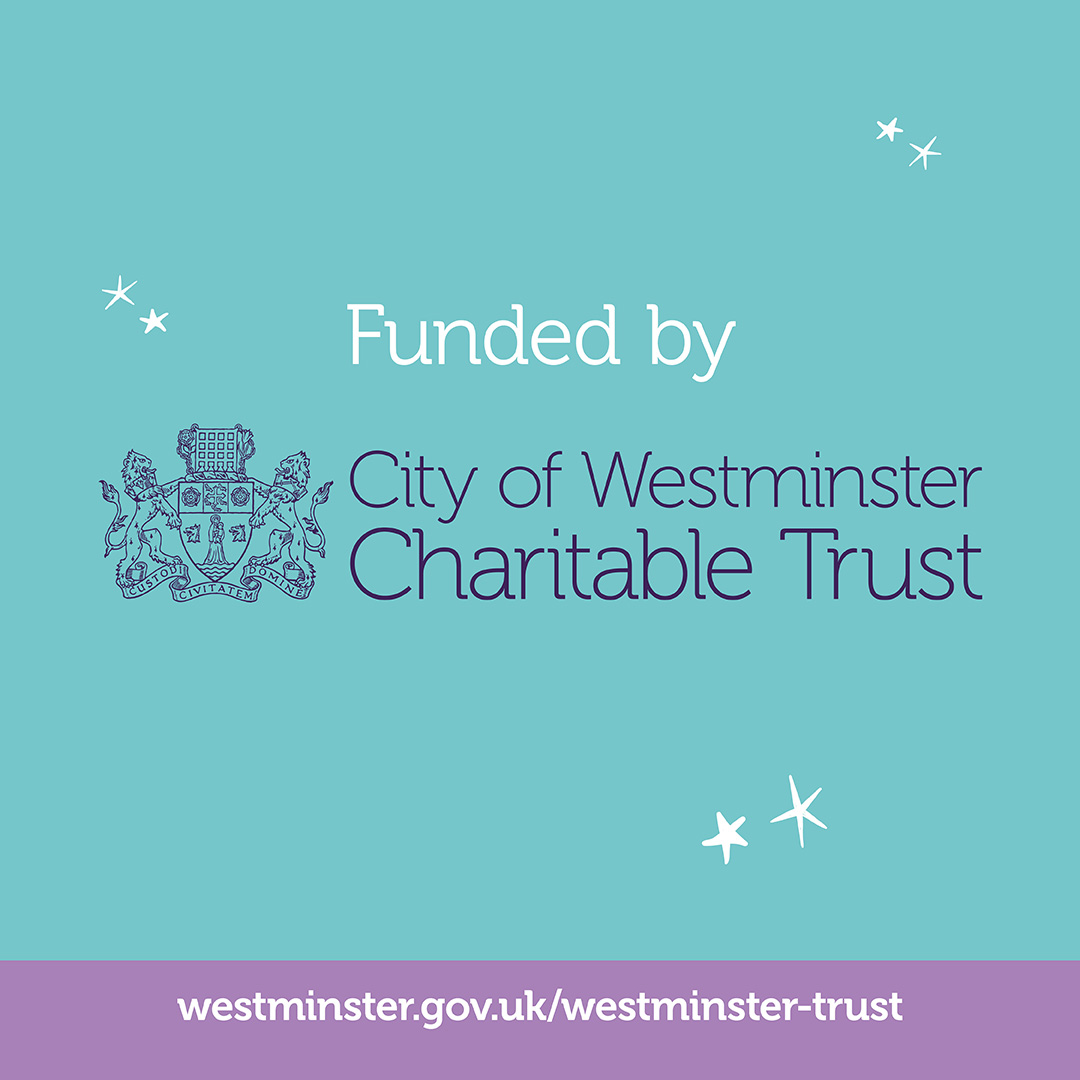 At Open Age, we believe that providing access to high quality Arts & Culture activities is a fantastic way to support and improve the health & wellbeing of our members. Engaging with the Arts has also been proven to reduce social isolation and loneliness across all parts of our society.
We are so pleased to be working in partnership with Westminster City Council and their Community Contribution Fund for a second year running. With the Council's help, we are able to continue offering musical, creative and craft activities in Westminster – bringing the community together over a shared love of all things arty.
Thanks again to Westminster City Council for helping us to enrich the lives of the Open Age membership.
The Masonic Charitable Foundation
Since its creation in 2013 our Men's Space project has continued to grow and expand. While we are of course always happy when new members join the Open Age Men's Space community, this rise in numbers sadly reflects a growing trend of social isolation and loneliness within the older age groups.
From April 2021 we are thrilled to be partnering with the Masonic Charitable Foundation to address this rise in social isolation via our Men's Space project. Together, we are championing community-based approaches for improving the lives of isolated older men from across London.
A huge thank you to the Masonic Charitable Foundation for helping Open Age to continue offering support, community, and improved health & wellbeing for our Men's Space attendees.
The Earls Court Community Fund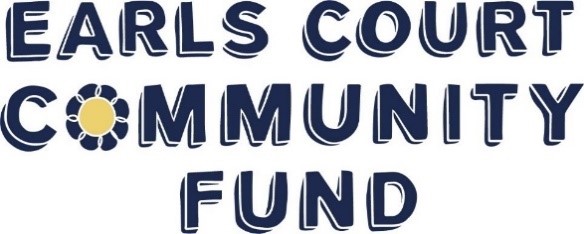 Open Age is committed to supporting our local community in every way we can – much like the folks from the Earls Court Community Fund.
Since acquiring the Earls Court site in 2019, the Earls Court Development Company strives to offer positive contributions to the local community. The ECDC/ECCF is supporting Open Age, along with many other organisations, to deliver community activities which enable local residents to engage with their neighbours, build community connections, and improve their health and wellbeing.
Thank you to the Earls Court Development Company for their support. We are so excited to be working with the Community Fund for a third year in a row, to offer even more joyful, life-changing activities for older people living in RBKC.
The Henry Smith Charity
London is a truly diverse city – buzzing and dynamic with inhabitants from all walks of life. Here at Open Age we see this diversity reflected across our wonderful members, so we're always looking to form partnerships with organisations who can empower individuals from this diverse group.
Since 1628 – nearly an incredible 400 years –The Henry Smith Charity the Henry Smith Charity has been helping to combat poverty and disadvantage across London and Britain more broadly; enabling people to thrive regardless of their past or present circumstances. As part of this, Open Age is incredibly grateful to receive funding from the Henry Smith Charity to support our Men's Space project.
Together, we are addressing the barriers older men face to engaging with Open Age; preventing isolation & loneliness and supporting older men to live happier, healthier and more independent lives as part of our thriving member-community.
Mercers Company
There are 110 livery companies existing in London today, of which the Mercers Company is one. With a rich history of over 700 years of work, philanthropy is a common thread running across the Company's thriving past and present.
By supporting Open Age's exciting Arts & Culture activity offer, the Mercers enable our charity to help local older people live healthier, happier and more connected lives.
Thank you to the Mercers Company for helping us enable joyful older lives with your continued support of our Arts partnerships and activities.
The Edward Harvist Trust

Another local organisation, the Edward Harvist Trust dates all the way back to 1610! It was set up to support residents of the London Borough's of Barnet, Brent, Camden, Harrow and the City of Westminster.
400+ years on, the Trust is now administering to projects in the community via the local council. With one Centre and a community-hub based in Westminster, Open Age is really pleased to have received support from the Trust towards our activities for older Westminster residents.
Thank you to the Edward Harvist Trust for helping us improve the quality of life of 100s of Westminster's older residents with our life-changing programme of activities.
The Julia and Hans Rausing Trust The Julia and Hans Rausing Trust is a charitable fund supporting organisations and initiatives that provide benefit to society in the UK and exists to realise the philanthropy of Julia and Hans Rausing. It has distributed over 1000 grants since its formation. Through grant-making the Trust aims to foster a healthy society that gives care to those in need, provides opportunity for all, and offers inspiring cultural engagement.
Open Age is very pleased to receive support from Julia and Hans Rausing towards our Outreach & Support services. Together we are helping older people facing health & social barriers to access our charity and take part in our selection of over 250 FUN weekly activities.
The Dr Edwards and Bishop King's Charity
The Dr Edwards & Bishop King's Charity, Fulham, has an incredible 400-year strong history of charitable giving, continuing right up to the present day!
Through its work supporting organisations set up for local people in need, 'DEBK' is helping Open Age to run a selection of fun new physical activities in the old Metropolitan borough of Fulham.
Thank you to the DEBK Team for working with Open Age to expand our selection of life-changing activities for local older people.
City Bridge Foundation – London's biggest independent charity funder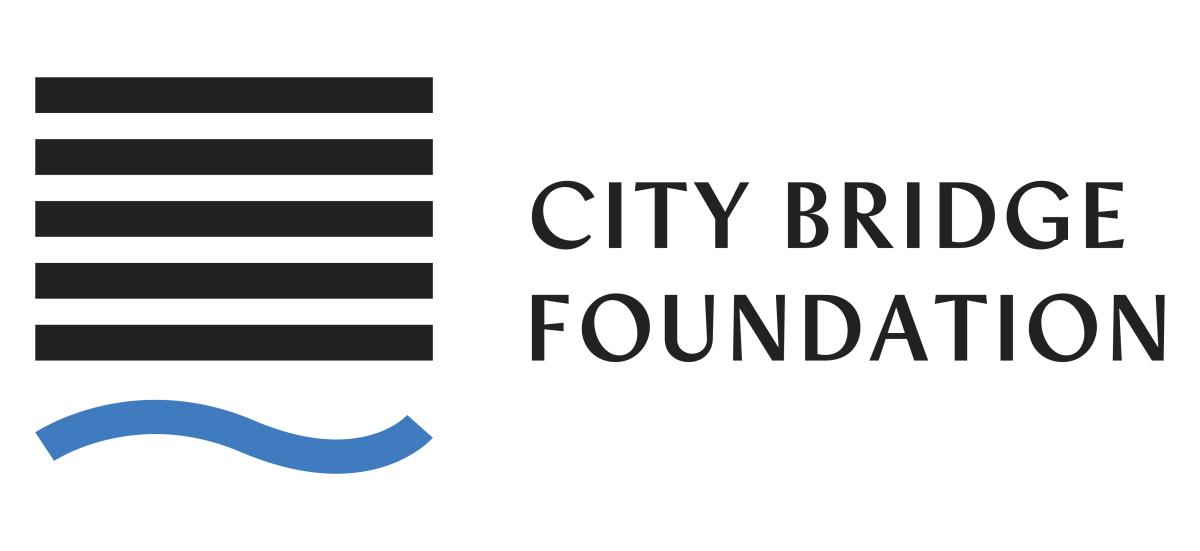 Ever wondered how London's iconic bridges are maintained, and how charities across our capital city continue to survive and thrive?
City Bridge Foundation is a 900-year-old charity which looks after Tower Bridge, and four other Thames crossings, at no cost to the taxpayer. What's more, this incredible Foundation awards funding of over £30 million a year to charities delivering across London!
Open Age is proud to be working with City Bridge Foundation to tackle 'post-pandemic' deconditioning and isolation across London's older population, with a two-year project offering fun group activities & life-changing community outreach. City Bridge Foundation not only maintains the five London bridges, but also bridges divides in society and supports organisations working to tackle inequality.
Strand Parishes Trust
The Strand Parishes Trust is a local community funder, created from the merger of four long-established charities that existed within the ancient parishes of St Mary le Strand and St Clement Danes. The Trust has a long tradition of charitable giving which is focused on the borough of the City of Westminster, in which there continue to be large areas of disadvantage and poverty.
Open Age is really pleased to be working with the Strand Parishes Trust to continue offering the charity's life changing activities for over 50s living across Westminster. Together, we are helping some of the most isolated and disadvantaged older people from the borough to live increasingly happy, healthy and socially connected lives.
Many thanks to everyone at the Strand Parishes Trust for supporting the Open Age community.
City Living Local Life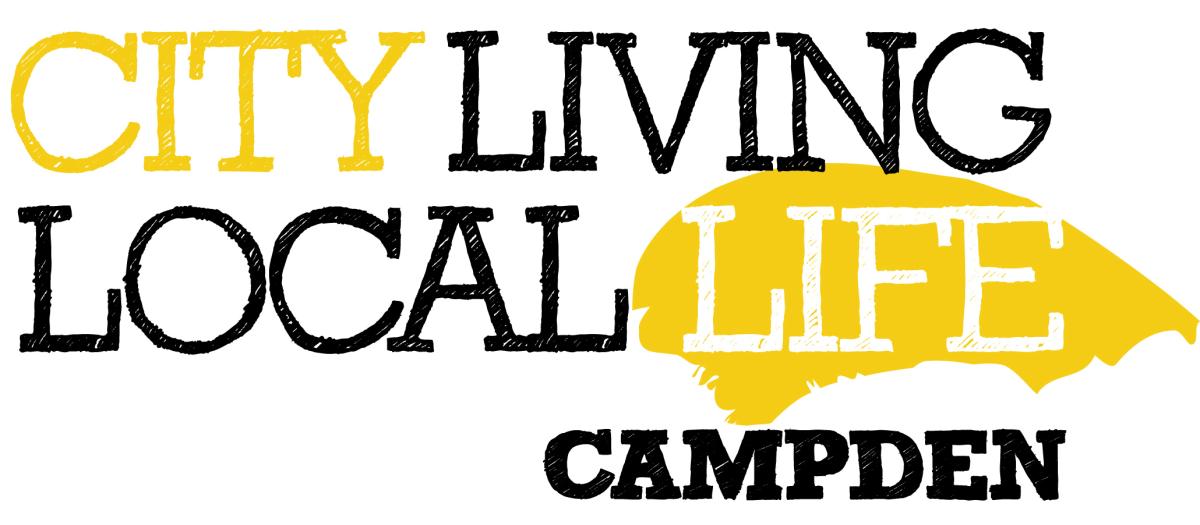 City Living Local Life is a Ward-based community fund. With local Ward Councillors at the heart of the work, this funding enables local people and groups to run projects which improve our local neighbourhood.
With support from the Councillors of Campden Ward Open Age is able to run a weekly fun-filled dance exercise activity, and weekly social phone groups for older people in Campden who are less able to leave the home.
Many thanks to the CLLL Team and Ward Councillors for their continued support of our charity's work.
Newsflash
Working in Partnership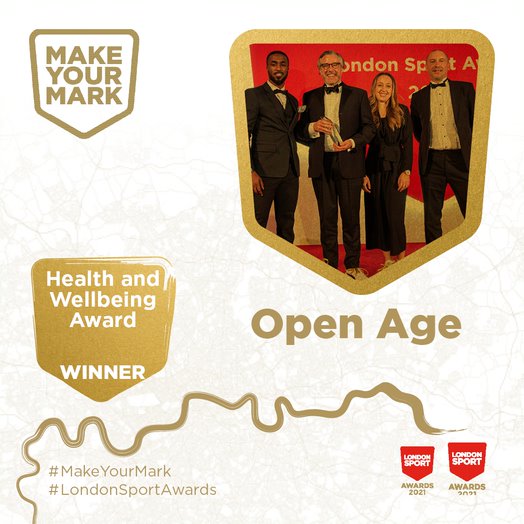 Open Age Charity Wins Major Sport Award for Innovative Physical Activities During Covid-19
Donate with peace of mind
,

Online payments to Open Age are processed by CAF - Charities Aid Foundation - which is a charity itself that supports other charities with banking, fundraising and lots more. It is safe to make a donation to Open Age using our donate buttons, powered by CAF.
,
For further information, please visit our make a donation page. Alternatively, please feel free to contact mail@openage.org.uk with any questions.
Thank you.