Centres and Hubs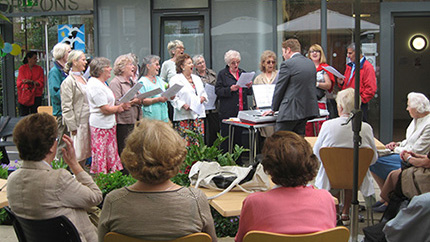 Many of our learning, health and employment activities are held in community centres, church halls, libraries and sheltered housing – anywhere we can find low cost or free space. 
But we also have our Second Half Centre in North Kensington and New Horizons in Chelsea, as well as hubs in several wards in Westminster. We run an Employment Services Programme from the Positive Age Centre in North Kensington. And our head office is at the St Charles Centre for Health & Wellbeing in North Kensington.
You can find out more about the hundreds of weekly activities we hold by exploring the Activities section.
Newsflash
Leaving a Gift in Your Will
Open Age is raising awareness of leaving a gift to charity in your will. Legacies are an important way to support Open Age, as they help us to plan so that we can be there in the future for older people who need us. As well as providing for your family, friends and other loved ones in your will, please do consider the possibility of leaving a gift to Open Age.
,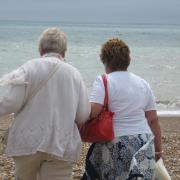 ,
For further information, please download a brochure here or contact Iqtadar Hasnain, Open Age Deputy Director, on 020 8962 5583 / 07930 413 691 or email ihasnain@openage.org.uk.
,
New Reed Centre!
We are delighted to be working in partnership with Octavia to deliver activities for older people at The Reed, a vibrant new community hub. For more information click here.
,
Active Westminster Awards 2016
Open Age won 2 awards at the Active Westminster Awards held at Lord's Cricket Ground. The first award, 'Physical Activity, Health and Wellbeing Project' was awarded to Open Age's Steady and Stable programme. The second award, the most prestigious of all the awards, 'Outstanding Contribution' was awarded to Open Age for supporting those over 50 in Westminster into physical activity over the last 10 years.
,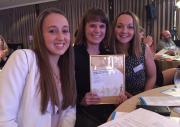 ,
Loneliness Initiatives
Open Age initiatives to combat loneliness features in the New York Times! Click here for the full article.
,
Campaign to End Loneliness
Open Age are delighted to be a case study in Promising Approaches to Reducing Loneliness and Isolation in Later Life developed by the Campaign to End Loneliness. (Please see page 30).