Centres and Hubs
Please check out our Programme here
-------------------------------------------------------------------------
FIND US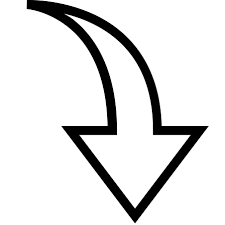 Second Half Centre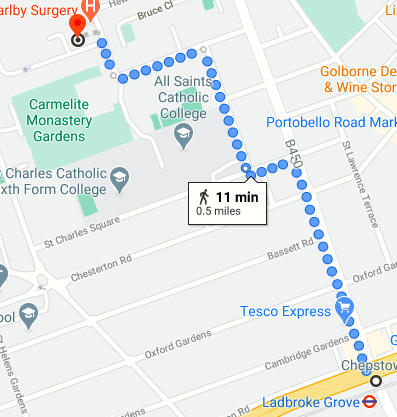 Address:
St Charles Centre for Health & Wellbeing
Second Half Centre
Exmoor Street
London
W10 6DZ
Telephone:
020 4516 9971
Email:
Buses:

Avenues Hub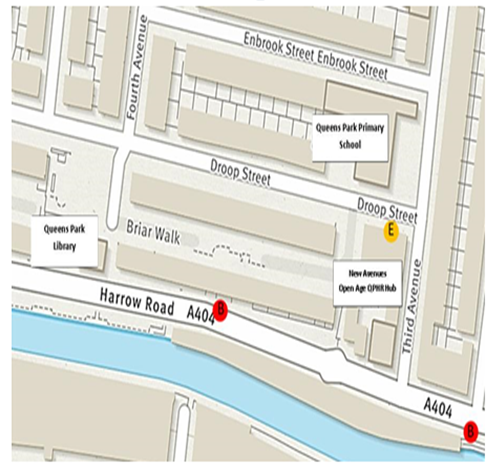 Address:
New Avenues
3-7 Third Avenue
London
W10 4RS
Telephone:
020 3713 8737
Email:
Buses: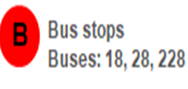 New Horizons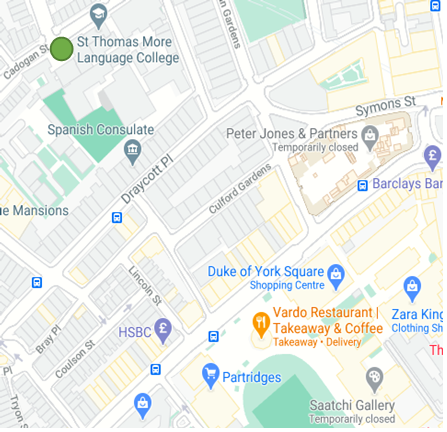 Address:
New Horizons
Guinness Trust Estate
Cadogan Street
London
SW3 2PF
Telephone:
020 4516 9970
Email:
New Horizons Café
Open 9:30 - 4:00 Monday to Friday (last service 4:00).
Run in partnership with Open Age and Unity Works, New Horizons Café sits at the heart of the New Horizons Activity Centre in Chelsea. The café is an ideal place to meet friends for breakfast, morning coffee, lunch or a light snack or after attending one of the exciting classes the centre provides. Our chefs have created a daily changing menu with an emphasis on fresh ingredients and world cuisine. We offer soups, main meat, fish and vegetarian dishes at affordable prices, also sandwiches and a range of homemade cakes including gluten free. We have an extensive range of Fairtrade teas and coffees as wells as soft drinks and freshly squeezed juice.
New Horizons Cafe has been awarded the Healthier Catering Commitment Award in 2019 and 2021.
Events catering
New Horizons Café also offers a full event catering service and is able to provide a range of buffets, large of small, for all tastes and budgets. Give us a call on 020 4516 9970 to discuss your requirements.
Learning and growing with New Horizons Café
As part of the Unity Works training and employment programme, the café offers Traineeships and Life Skill training for people with learning disabilities aged 14 years old upwards. If you are interested, or want to know more about new Horizons Café training programmes then you can contact New Horizons at 020 4516 9970 or visit our Unity Works website
St Margaret's Hub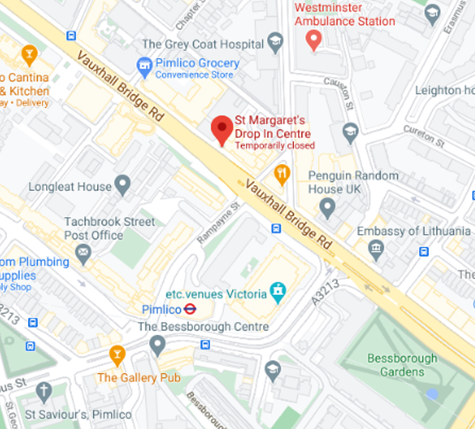 Address:
St Margaret's
1 Carey Place
London
SW1V 2RT
Telephone:
020 4516 9969
Email:
Newsflash
Working in Partnership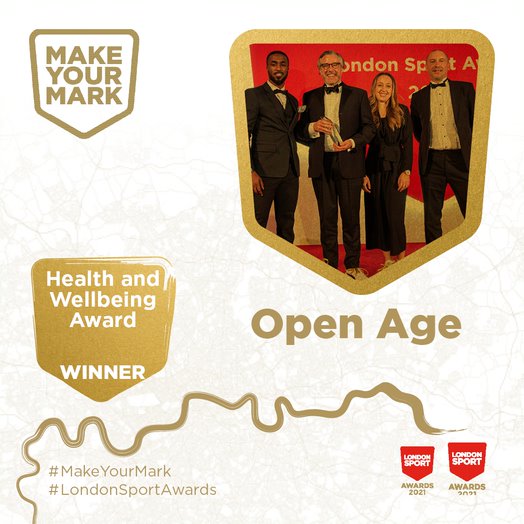 Open Age Charity Wins Major Sport Award for Innovative Physical Activities During Covid-19
Donate with peace of mind
,

Online payments to Open Age are processed by CAF - Charities Aid Foundation - which is a charity itself that supports other charities with banking, fundraising and lots more. It is safe to make a donation to Open Age using our donate buttons, powered by CAF.
,
For further information, please visit our make a donation page. Alternatively, please feel free to contact mail@openage.org.uk with any questions.
Thank you.