Membership
To attend one of our classes you need to have joined Open Age. Membership is free and all you have to do to join is complete a membership form. You can send in, or drop off, the completed form to our Head Office address, or bring it to your first class. 
You will then be given a membership card, which you should show at each session you attend. You will need to renew your membership every year, and will receive information on our sessions by post.
Download an Open Age New Member Form 2019 / 2020
Newsflash
Leaving a Gift in Your Will
Open Age is raising awareness of leaving a gift to charity in your will. Legacies are an important way to support Open Age, as they help us to plan so that we can be there in the future for older people who need us. As well as providing for your family, friends and other loved ones in your will, please do consider the possibility of leaving a gift to Open Age.
,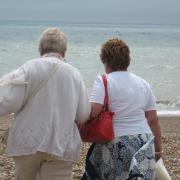 ,
For further information, please download a brochure here or contact Open Age on 020 8962 4141, or email mail@openage.org.uk.
,
New Reed Centre!
We are delighted to be working in partnership with Octavia to deliver activities for older people at The Reed, a vibrant new community hub. For more information click here.