North Kensington
In North Kensington you will find our Second Half Centre, which offers a huge variety of activities, including creative and performing arts, dance, health and fitness, plus IT sessions.  
Also in North Kensington we run an Employment Support Centre at The Positive Age Centre, where our New Futures 50 Plus employment project is based. 
Other activity venues in this area include the Muslim Cultural Heritage Centre, Pepper Pot, Westway Sports and Fitness Centre, the Venture Centre and rooms in Sheltered Housing Schemes.
North Kensington is very close to our hearts – it's where Open Age first started in 1993, and our main offices are located in the St Charles Centre for Health & Wellbeing near Ladbroke Grove. 
Visit us or get in touch
We're open 9am ­- 5pm, Monday to Friday. You're welcome to drop by and pick up one of our programmes (which you can also open to print by clicking on the links on this site). 
You can find out more about our other initiatives and projects like 'Time for Me' (for carers), telephone activity groups (for the housebound), 'Steady & Stable' (for people prone to falling), 'Healthy Lungs' (for people with breathing difficulties), 'Link-Up' (one-to-one support for activities) and much more.
You can also call us and one of our friendly volunteer receptionists will answer your questions or refer you to a member of staff who can help.
Time For Me Carers - RBKC WINTER Programme
Newsflash
Working in Partnership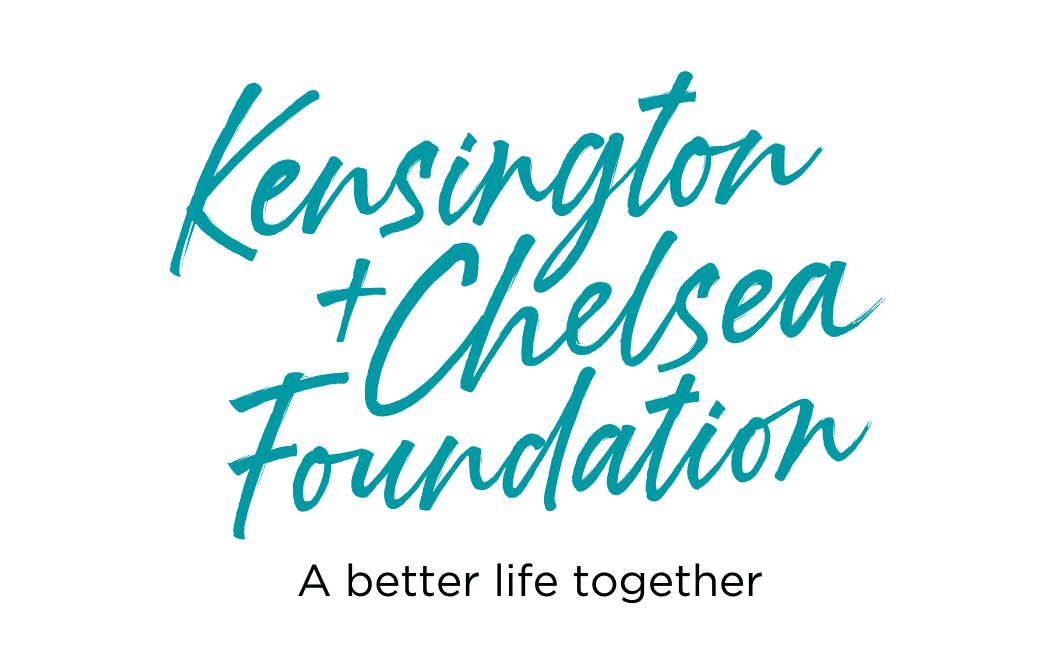 Proud to be working with the K+C Foundation through their Covid-19 Appeal. With this support we are able to grow our exciting online programme and telephone groups to connect with even more Open Age members during the Covid-19 pandemic.
Donate with peace of mind
,

Online payments to Open Age are processed by CAF - Charities Aid Foundation - which is a charity itself that supports other charities with banking, fundraising and lots more. It is safe to make a donation to Open Age using our donate buttons, powered by CAF.
,
For further information, please visit our make a donation page. Alternatively, please feel free to contact mail@openage.org.uk with any questions.
Thank you.