Partnerships
The Open Age community would not be what it is today without the help of our fantastic funders. As a charity, we rely on a range of support to keep running the activities, classes and social groups that our members truly love.
Open Age Awarded the ActiveWestminster Mark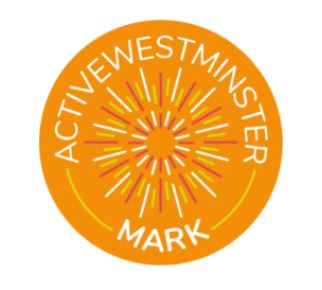 The ActiveWestminster Mark is a two-year accreditation which shows Westminster residents and Schools that clubs, providers or organisations that have been awarded the mark provide quality physical activity, leisure and/or sport activities and meet a range of quality standards set by the Council's Physical Activity, Leisure & Sport (PALS) service.
Those who have been awarded the mark have proven to provide a quality sports and leisure service by meeting a range of quality standards set by the ActiveWestminster partnership, including health and safety, coaching qualifications and insurance.
Well done to everyone at Open Age!
Proud to be working with Experian and Three Hands on Experian's Social Innovation Agenda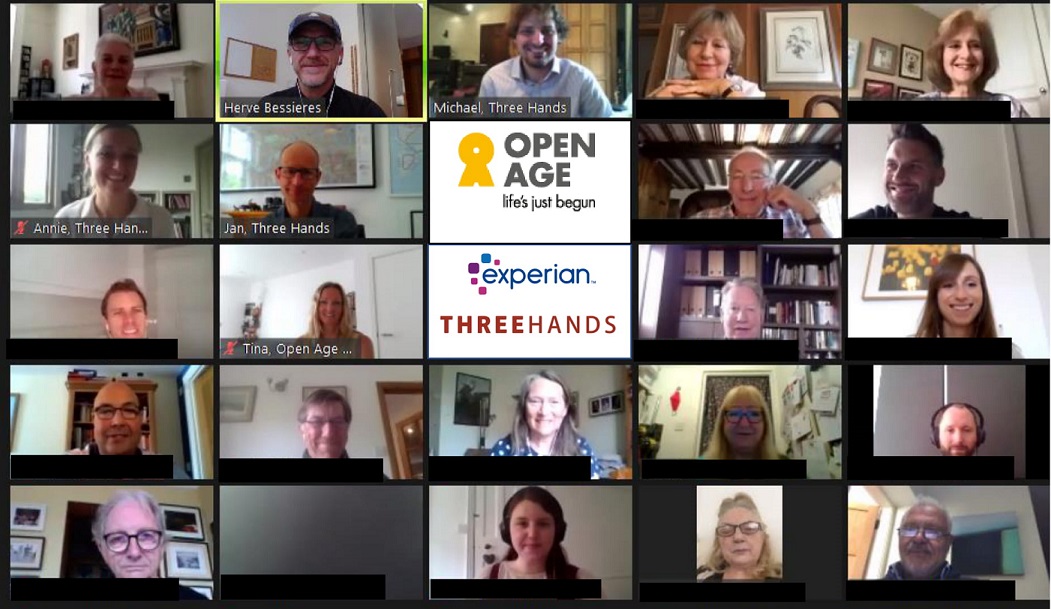 Experian supported by Three Hands invited Open Age to participate in very specific workshops focused on older people. The purpose of the workshops? For Experian to learn about the opportunities and challenges faced by Open Age members when it comes to finance. Experian is seeking to learn from the personal experiences of our members as an input into their agenda for innovation in finance for older people.
The Experian workshops involve a series of discussions and activities facilitated by our friends at Three Hands .
Open Age Volunteers and Trustees are participating in discussions like; "What do we mean by Financial Lives?" And debates on the motion - "This House believes our longer lives are a financial opportunity not a financial burden!"
Pretty sure anyone reading this knows which side of the house Open Age falls on....
If you would like to participate in such research working groups in the future, drop us a line and we'll add you to our list of eager supporters for an even better society for older people!
The K+C Foundation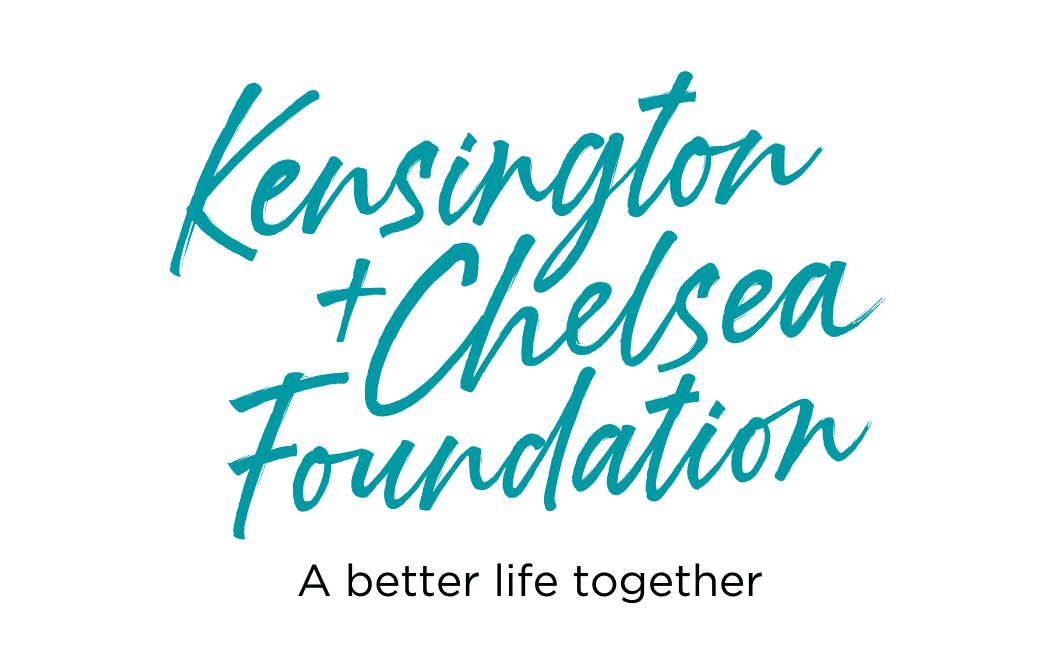 Open Age is delighted to have been working in partnership with the Kensington + Chelsea Foundation since 2017! Together, we are striving for everyone in our community to live healthy, happy and fulfilled lives by addressing isolation and loneliness within the borough.
With the Foundation's support we are able to run our Men's Space project – a programme of specially-designed creative, social, physical and learning activities with a holistic person-centred approach.
Many thanks to the K+C Foundation for helping us to support older men to join the Open Age community and live increasingly connected and joy-filled lives.
Westminster City Council's Community Contribution Fund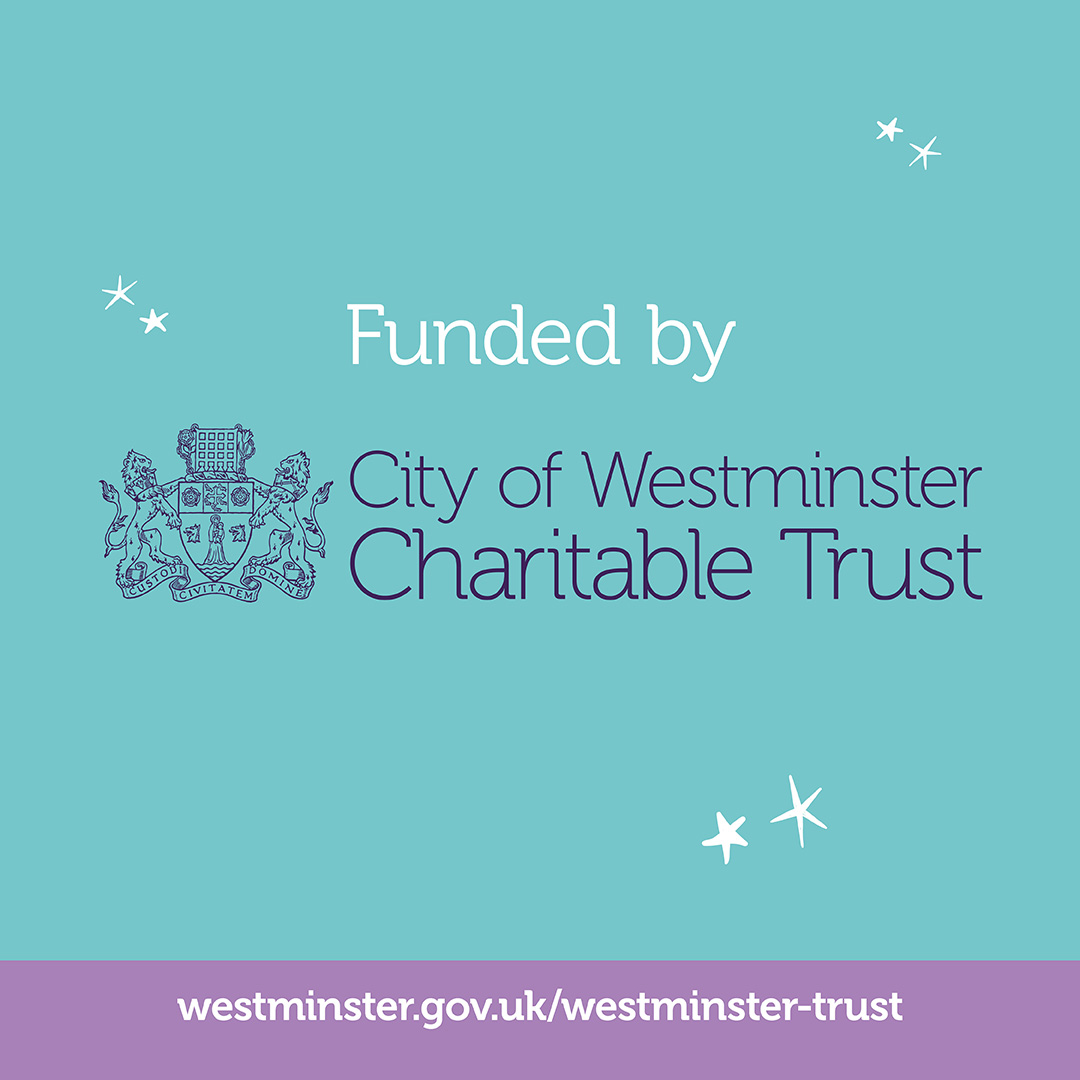 At Open Age, we believe that providing access to high quality Arts & Culture activities is a fantastic way to support and improve the health & wellbeing of our members. Engaging with the Arts has also been proven to reduce social isolation and loneliness across all parts of our society.
We are so pleased to be working in partnership with Westminster City Council and their Community Contribution Fund. With the Council's help, we are able to continue running guitar lessons and singing activities in Westminster – bringing the community together over a shared love of music.
Thanks again to Westminster City Council for helping us to enrich the lives of the Open Age membership.
The Edward Gostling Foundation

Supporting the health, wellbeing and happiness of our member-community is at the heart of everything we do here at Open Age.
With The Edward Gostling Foundation as one of our partners, we work together to enable older Londoners to access the Open Age community – improving and enhancing the health & wellbeing of our community, together.
Thank you to The Edward Gostling Foundation for helping us to support and improve the lives of our Open Age members.
The Masonic Charitable Foundation
Since its creation in 2013 our Men's Space project has continued to grow and expand. While we are of course always happy when new members join our diverse and connected community, this rise in numbers sadly reflects a growing trend of social isolation and loneliness within the older age groups.
From April 2021 we are thrilled to be partnering with the Masonic Charitable Foundation to address this rise in social isolation via our Men's Space project. Together, we are championing community-based approaches for improving the lives of potentially isolated older men from across London.
A huge thank you to the Masonic Charitable Foundation for helping Open Age to continue offering support, community, and improved health & wellbeing for our Men's Space attendees.
The Grove Trust
Over 40% of the Open Age membership live in areas considered to have high levels of poverty and deprivation. We strive to address this inequality by working with local organisations such as The Grove Trust.
Since 2019 The Trust has enabled Open Age to support well over 100 individuals with our dedicated Men's Space project. Together, we bring fulfilment, happiness and independence to the lives of isolated and often-lonely older men living across Kensington & Chelsea.
Many thanks to The Grove Trust for your ongoing support of Russell and our much-loved Men's Space. You continue to be a key part of ensuring any older person can access and enjoy Open Age's Outreach & Support offers, regardless of social and financial circumstances.
The Hyde Park Place Estate Charity
With its history dating back to the 1900s, the Hyde Park Place Estate Charity (HPPEC) is a local organisation with an extensive record of supporting the local community. Based in the London Borough of Westminster, HPPEC supports Open Age to run our programme of activities for members who are residents of Westminster.
Many thanks to the Trustees and the Clerk for their continued support of our charity and thriving member-community.
Please see here for more information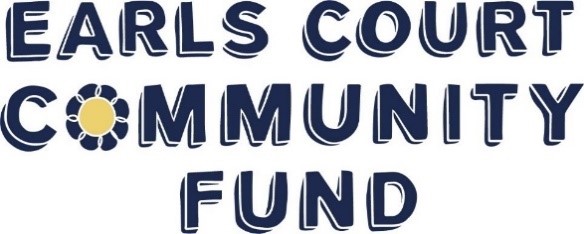 The Earls Court Community Fund
Open Age is committed to supporting our local community in every way we can – much like the folks from the Earls Court Community Fund, which has been set up by The Earls Court Development Company (ECDC).
Since acquiring the Earls Court site in 2019, The Earls Court Development Company has committed to making a positive contribution to the local community. ECDC is supporting Open Age, along with 18 other organisations, to deliver community activities which enable local residents to engage with their neighbours, build community connections, and improve their health and wellbeing.
Thank you to The Earls Court Development Company for this fantastic opportunity. We are so excited to be working with the Community Fund to offer even more joyful, life-changing activities for older people living in RBKC.
Newsflash
Working in Partnership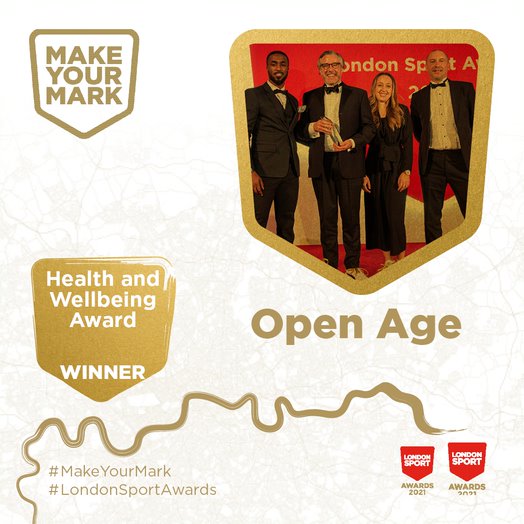 Open Age Charity Wins Major Sport Award for Innovative Physical Activities During Covid-19
Donate with peace of mind
,

Online payments to Open Age are processed by CAF - Charities Aid Foundation - which is a charity itself that supports other charities with banking, fundraising and lots more. It is safe to make a donation to Open Age using our donate buttons, powered by CAF.
,
For further information, please visit our make a donation page. Alternatively, please feel free to contact mail@openage.org.uk with any questions.
Thank you.