An Open Letter of Thanks by John Kohut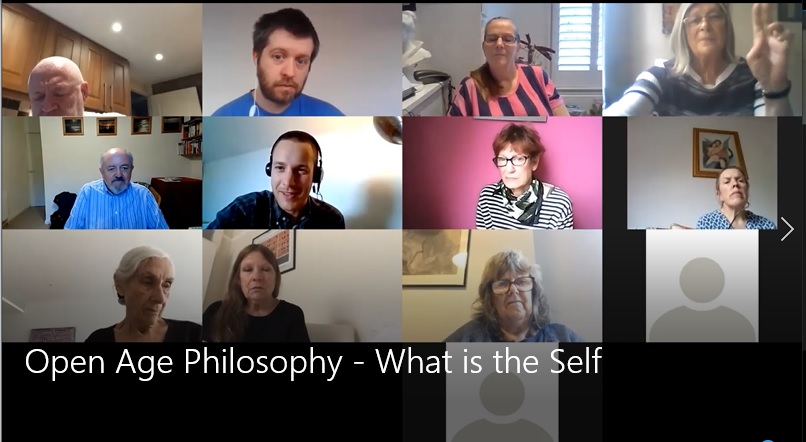 Click on the image and watch the video to explore the diiscussion with the Open Age Philosophy Group!
Tim Beardmore-Gray runs Philosophy Classes (Discussion & Writing) for Open Age on Fridays. Read more about the classes and others in An Open Letter of Thanks by John Kohut, Open Age Member.

"What is the self? Are we born with a self or does it develop over time? What distinguishes one self from another self? When does a self stop existing?

The Open age philosophy group dive into one of life's great conundrums and share their thoughts on what might, or might not, lie at the centre of an individual's existence.

After previously looking at the western philosophical traditions of dualism and monism this session explores alternative views of the self such as African communalism and the Buddhist idea of non-self."
Still need convincing? Read John's words about just how good Tim is, just how valuable Open Age is... An Open Letter of Thanks by John Kohut. "It would be inconceivable to me and I believe to others to try to get through the next few months without Open Age Zoom classes".
Newsflash
Working in Partnership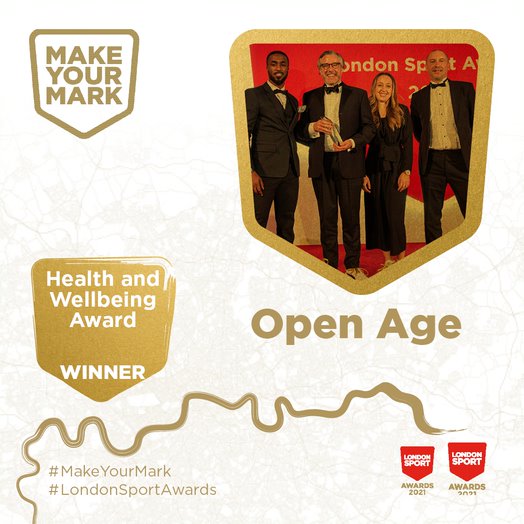 Open Age Charity Wins Major Sport Award for Innovative Physical Activities During Covid-19
Donate with peace of mind
,

Online payments to Open Age are processed by CAF - Charities Aid Foundation - which is a charity itself that supports other charities with banking, fundraising and lots more. It is safe to make a donation to Open Age using our donate buttons, powered by CAF.
,
For further information, please visit our make a donation page. Alternatively, please feel free to contact mail@openage.org.uk with any questions.
Thank you.