The Open Age Mile 2020, 24th - 30th August
Have you signed up? Wherever you are, you can take part while we are apart!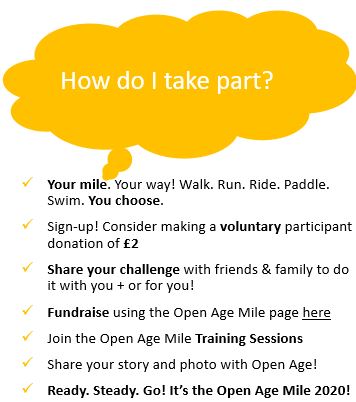 This year, we need to do things a little differently of course. Our Open Age Mile in the Park is not possible. This means we will not be able to raise some of the much-needed income that Open Age relies on from getting together in the park. Thankfully, we've all learned a thing or two about adapting when faced with a challenge!
So, this August, join us for a week of the Virtual Open Age Mile! Let's all get active, get outdoors safely and make a big difference to our Open Age community! Let's get together in spirit and we're hoping that you can join, so that we can have as many Open Age members, along with their friends & families take part between 24th – 30th August!
You can walk the mile, run the mile, swim the mile, paddle or row the mile wherever you may be. You can talk about the mile with your friends and family, so they can walk the mile run the mile, swim the mile, paddle or row the mile for Open Age wherever they may be! One mile, anyway you like it! Any day you fancy it! Anywhere you fancy doing it! * Be inspired! Captain Tom style. *Between 24th - 30th August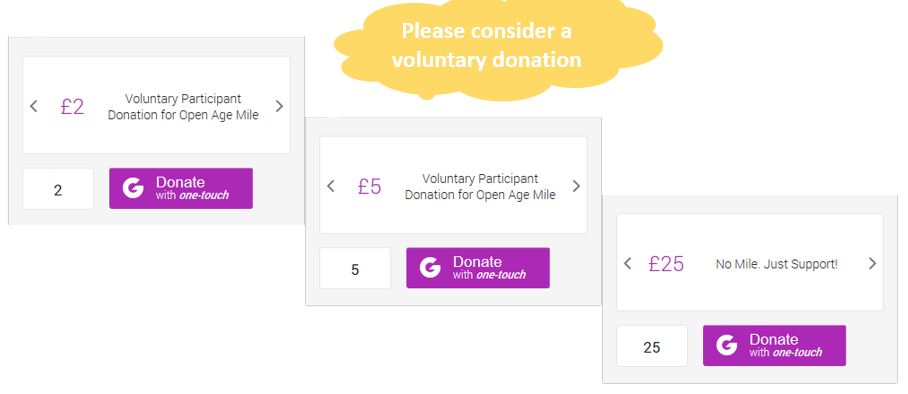 How can I track my mile?
Here is the science, for those who like attention to detail - here

Use an App on your Smartphone or Smartwatch

1 mile = 4 laps of your local track… plus 9 more meters if you want to get technical

Use an online map. An example here

Think back to life before Corona...Open Age at SHC to Sainsbury's Ladbroke Grove and back!

If you can't or don't have any of the above – don't worry - just walk as far as you like! We are not measuring
And... Thank You!!!
At Open Age we believe that getting older, shouldn't mean slowing down, so however you or your friends & family take part, being part of the Open Age Mile can make a big difference…
Every penny you can raise through your Open Age Mile, can help provide meaningful activities, strengthen the Open Age sense of community - online; over the phone; and back at our Centres. Every bit helps more older people in London rediscover old hobbies, find new ones, avoid isolation, make new friends, and most of all, have fun!

Newsflash
Working in Partnership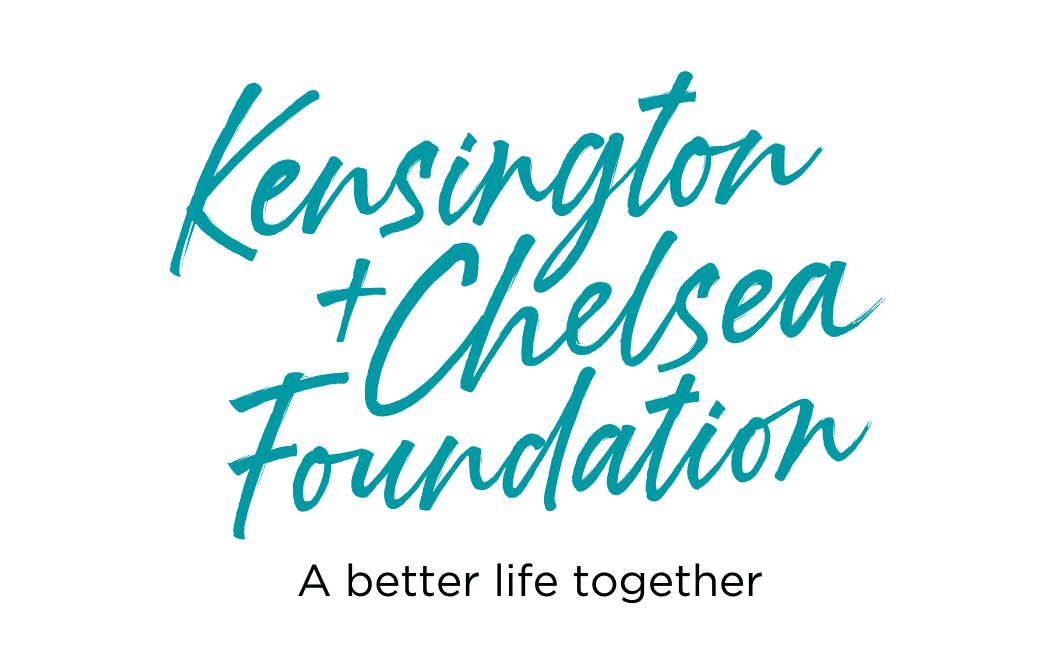 Proud to be working with the K+C Foundation through their Covid-19 Appeal. With this support we are able to grow our exciting online programme and telephone groups to connect with even more Open Age members during the Covid-19 pandemic.
Donate with peace of mind
,

Online payments to Open Age are processed by CAF - Charities Aid Foundation - which is a charity itself that supports other charities with banking, fundraising and lots more. It is safe to make a donation to Open Age using our donate buttons, powered by CAF.
,
For further information, please visit our make a donation page. Alternatively, please feel free to contact mail@openage.org.uk with any questions.
Thank you.