In the home
Open Age runs activities from the home for people living in RBKC and Westminster who are housebound and unable to access our activities in the community. We run facilitated group activities over the phone where callers can join a small, friendly group of people. Discussions range from current affairs to films, healthcare to quizzes. The activities are chosen by the group and facilitated by an Open Age staff member, and all calls are free.
As well as social groups over the phone, Open Age also runs the following phone groups:
- Weekly creative writing group - Please see our blog: https://creativewritingopenage.wordpress.com
- Monthly book group in partnership with RBKC and Westminster Home Libraries Service
If you are housebound or know someone who is, and would like to find out more, please call Open Age on 020 8962 5584 and speak to Alexandra. Alexandra can arrange a home visit so you can find out more about the range of activities we run over the phone, and she will take you through joining the calls step-by-step.
The Guardian article about our Phone Group
http://www.theguardian.com/society/2014/nov/26/phone-groups-break-down-s...

The project is not expensive to run but has a huge impact on the people that use it. Photograph: Alamy
Barry Devney spent his career as a news reporter for the Express newspaper, a busy job that kept him active. But he left the profession 25 years ago and, now in his eighties, Devney's life has changed. His wife suffers from dementia and has lived in care home for six years. He lives alone in central London and finds it's harder to get around.
"The body is 81 but I'm not," he says. "I'm now unfortunately unable to get out of the house on my own."
Though he can't meet in person, Devney joins up with other older people in his area through a local phone group which connects those who could otherwise become isolated. Funded by Westminster and Kensington and Chelsea councils, the charity Open Age hosts weekly phone chats for housebound people to help break down the social barriers that lack of mobility can present.
The service uses conference calling to bring groups of older people together from the comfort of their own home. The conversations are facilitated by a member of staff, and can cover anything from the news and current affairs to local issues.
"They'll dream some concept which they think might bring up a discussion. I'm very glad it's there and I know there are people I can talk to on a regular basis," he says. "Because they are people who are on their own, given the chance to talk sometimes they talk more than they normally would. When there's six or seven it can be harder to follow the conversation, but when I've been involved there are normally three or four other people, and that works."
The two councils funded the project after recognising the growing need to support housebound adults in inner-London. According to data from the the 2011 census there are 8,200 lone pensioner households in Kensington alone, and four in 10 over-65s in the area live by themselves – one of the highest proportions in the country.
More than half of over 65s in Kensington also live in properties on the first floor or above, and one-third of people over the age of 85 report difficulty using stairs, so the potential for widespread social isolation among the older population is high.
Social care professionals say 77% of the older people they work with are alone and, although women are more likely to be living solo, men are more likely to feel isolated and less likely to access services designed to support them. Those found to be at risk are referred on to the phone chat service, and are visited at home to find out more about their interests and how they may benefit.
"It's important that people are engaged, otherwise they can become isolated," says Catherine Pymar, manager of Open Age services in Kensington. "It's not a very expensive project to run but it has huge impact on the people you work with. It's worth bearing in mind that for people who are housebound, it makes a huge difference to their lives. This is the only kind of project we do that's delivered within people's homes."
The weekly phone chats have proved so popular that specialist groups have been established. Devney also takes part in a weekly bookgroup by phone, while others have signed up for a creative writing session with a writing tutor on the line.
Caroline Bennet, 72, has Parkinson's disease. "It's increasingly difficult to get around," she says. "I have always been a very energetic, busy woman. It never occurred to me that when I got a bit older my life would be curtailed by a major illness."
Bennet has signed up to the creative writing group, which meets on the phone once a week and has a blog. "I have five daughters, four of whom took English at university and are involved in writing and I always regretted that I left school at 15, and particularly stopping English, because I love words," she says. "This is an hour during the week which I really look forward to and I feel as if I'm achieving something."
Another participant, 66-year-old Kate Simpson whose seizures keep her at home, has entered her writing into a competition. "I used to write quite a lot but I hadn't done it for a couple of years and this got my juices going. I really look forward to it. It's going to be very helpful in the winter as [the weather] makes me very depressed and I really can't go out so much," she says.
Pymar says the structure of the group has made it popular among local residents. She adds: "Because it's actually like a class they get a lot out of it. We have to be careful because people are on their own at home and it brings up all kinds of emotions, but it's very therapeutic. There's no pressure to do the homework but generally people do like to do the tasks during the week."
With up to five groups running weekly, there are plans to introduce new specialist sessions, including local history chats and a crime fiction bookgroup. The future of the project depends on council funding, and the charity is now bidding for a second round of support from the two authorities.
Newsflash
Leaving a Gift in Your Will
Open Age is raising awareness of leaving a gift to charity in your will. Legacies are an important way to support Open Age, as they help us to plan so that we can be there in the future for older people who need us. As well as providing for your family, friends and other loved ones in your will, please do consider the possibility of leaving a gift to Open Age.
,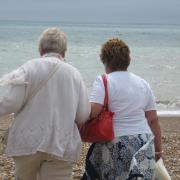 ,
For further information, please download a brochure here or contact Iqtadar Hasnain, Open Age Deputy Director, on 020 8962 5583 / 07930 413 691 or email ihasnain@openage.org.uk.
,
New Reed Centre!
We are delighted to be working in partnership with Octavia to deliver activities for older people at The Reed, a vibrant new community hub. For more information click here.
,
Active Westminster Awards 2016
Open Age won 2 awards at the Active Westminster Awards held at Lord's Cricket Ground. The first award, 'Physical Activity, Health and Wellbeing Project' was awarded to Open Age's Steady and Stable programme. The second award, the most prestigious of all the awards, 'Outstanding Contribution' was awarded to Open Age for supporting those over 50 in Westminster into physical activity over the last 10 years.
,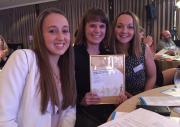 ,
Loneliness Initiatives
Open Age initiatives to combat loneliness features in the New York Times! Click here for the full article.
,
Campaign to End Loneliness
Open Age are delighted to be a case study in Promising Approaches to Reducing Loneliness and Isolation in Later Life developed by the Campaign to End Loneliness. (Please see page 30).