Carers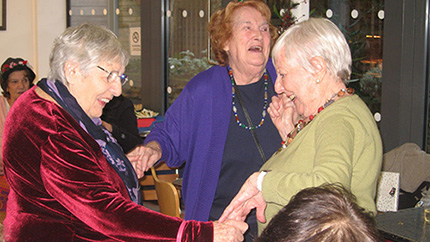 We understand that carers often need support too. 'Time for Me' offers free or low-cost leisure activities for people over 50 who look after a family member or friend as an unpaid carer.
We have three 'Time for Me' programmes running across Westminster, Kensington and Chelsea. They each run a supportive programme of activities and trips, so carers can have a break and improve their own health and well-being. It's a great way to connect with other people in a similar situation, reducing feelings of isolation and boosting confidence.
We run a 'Time for Me' support and activities group at the Second Half Centre at the St Charles Centre for Health & Wellbeing, W10 on Fridays and from the New Horizons Centre in Chelsea as well as a group in Westminster. Find out more about the activities we offer by clicking on one of the links below.
Download our Carers Activity Programmes:
Time For Me Carers for Westminster Programme
Time For Me Carers for North Kensington Programme
Newsflash
Loneliness Initiatives
Open Age initiatives to combat loneliness features in the New York Times! Click here for the full article.
,
Big Dance 2016
Open Age dancers were excited to take part in this year's Big Dance. They joined 600 other performers in Trafalgar Square to perform a piece choreographed by Akram Khan.


A video of the performance is here
,
Campaign to End Loneliness
Open Age are delighted to be a case study in Promising Approaches to Reducing Loneliness and Isolation in Later Life developed by the Campaign to End Loneliness. (Please see page 30).