Carers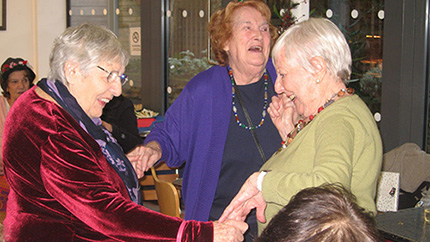 We understand that carers often need support too. 'Time for Me' offers free or low-cost leisure activities for people over 50 who look after a family member or friend as an unpaid carer.
We have three 'Time for Me' programmes running across Westminster, Kensington and Chelsea. They each run a supportive programme of activities and trips, so carers can have a break and improve their own health and well-being. It's a great way to connect with other people in a similar situation, reducing feelings of isolation and boosting confidence.
We run a 'Time for Me' support and activities group at the Second Half Centre at the St Charles Centre for Health & Wellbeing, W10 on Fridays and from the New Horizons Centre in Chelsea as well as a group in Westminster. Find out more about the activities we offer by clicking on one of the links below.
Download our Carers Activity Programmes:
Time For Me Carers for Westminster Programme July-September 2016
Time For Me Carers for North Kensington Programme July-September 2016
Time For Me Carers Programme for South Kensington & Chelsea July-September 2016
Newsflash
Loneliness Initiatives
Open Age initiatives to combat loneliness features in the New York Times! Click here for the full article.
,
Silver Sunday
Silver Sunday (2nd October) is a great opportunity to try something new! For details of events in RBKC click here, for events in Westminster click here and for events in Hammersmith & Fulham click here
,
Big Dance 2016
Open Age dancers were excited to take part in this year's Big Dance. They joined 600 other performers in Trafalgar Square to perform a piece choreographed by Akram Khan.


A video of the performance is here
,
Campaign to End Loneliness
Open Age are delighted to be a case study in Promising Approaches to Reducing Loneliness and Isolation in Later Life developed by the Campaign to End Loneliness. (Please see page 30).